Our Supa-Thick Latina gets that big juicy ass pounded, nothing like seeing a big juicy Latina ass riding a big black dick. When this brother got with this Thick Latina, he could not wait to get to that big ass. In fact, the dick suckin did not go on for too long, before this big dick brother got that ass high and face low. This is definately a hot IR scene, if you are into IR with that Big Latina ass and a huge black dick, this scene is perfect.. Again...it's all about the thickness... Enjoy.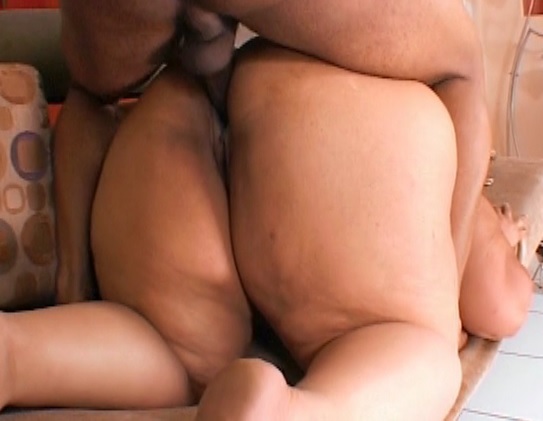 As I mentioned before this sexy thick chick is definately one of the best at sucking dick and this scene (Part 2) shows what I am talking about. The way she gobbles up that BBC shows that she was really feeling that big dick. Watching that big sexy BBW ass is definately a treat for the thick-girl lover in you. Take a good look at her cute face while she takes that dick ..amazing!!. Be sure not to miss this one...Its all about the thickness.... Enjoy.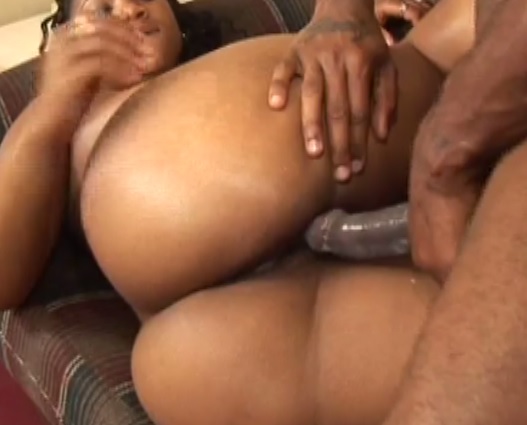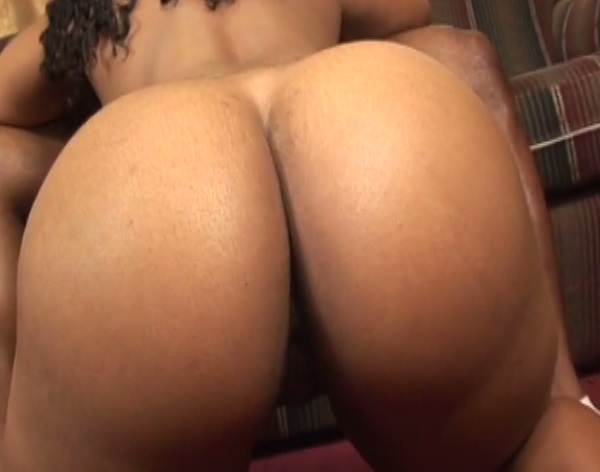 Sexy bubble butt cutie, has that beautiful perfectly round ghetto booty, the one we all go crazy over. This chick's body is like an athlete, so if you are one of those guys who like that athletic build on a girl you will like seeing this girl. This girl has an amazing body and knows how to move on that dick. Great scene watching that perfect booty from several angles...Enjoy.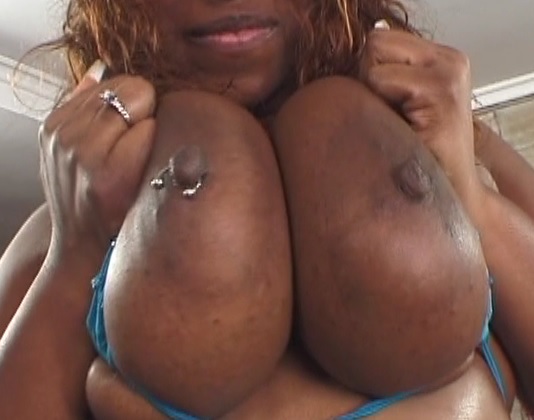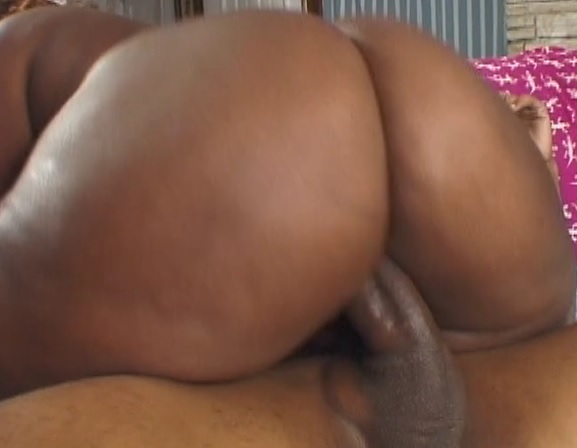 This thick chocolate honey is a real freaky girl. She does a really sexy booty show until her boyfriend gets a hold of her thick sexy chocolate ass. After worshipping that booty she got on that BBC with some really hot and wild dick sucking. Well we all know what follows, be sure to watch and see... you will definately not be dissapointed if you are into hot anal. Again, "Its all about the booty"...Enjoy.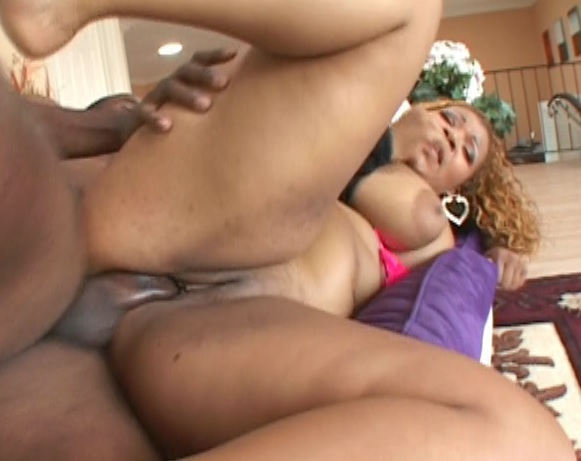 The dual scenes continues with our Sexy BBW and Phat Booty Redbone. This scene starts with our Sexy Redbone honey getting some BBC on the couch. After the brother examine and admire that sexy phat booty, he could not help but sticking his face in that crack. She was loving it as she eventually got around to the BBC. What follows is a great riding session with some extended booty motion. To end it all she got a doggie style pounding with a massive explosion on that sexy phat ass. If you like that redbone booty, this is definately your scene. Again, "Its all about the booty"...Enjoy.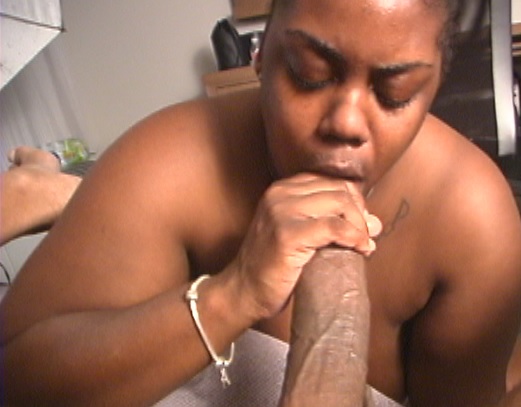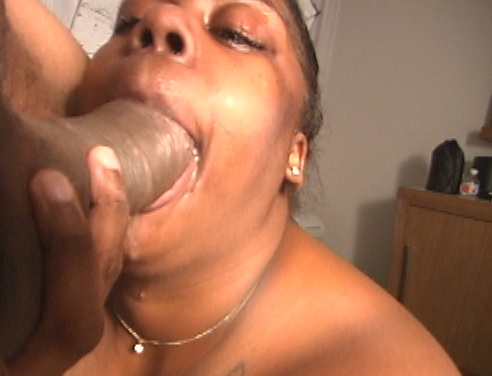 Haley is a new young BBW in her early twenties, thick and sexy and loves to suck a big black cock (you will see). She told us she really gets turned on while suckin a BBC. We were hoping she would come while suckin...like in our previous Carmella scene. We got her from quite a few angles as she tried to deepthroat the BBC. Not sure if the attempted deepthroat was incedental or deliberate but she certainly gagged a few times. This is a scorcher of a dick suckin scene, members still email us about Carmella's awesome "cummin while dick suckin" scene, they will be emailing us about this one too. More booty to come...Enjoy this sexy BBW as she gets worked up on that BBC.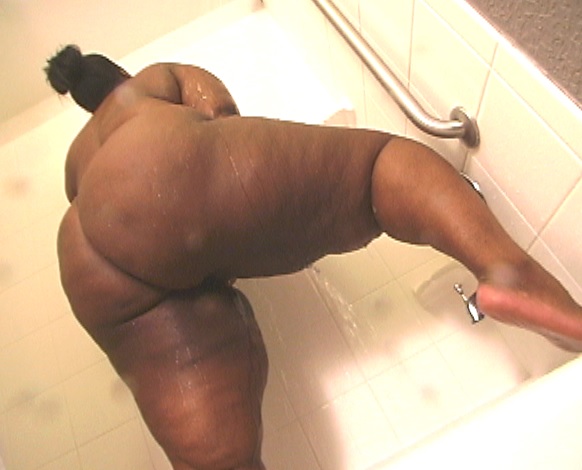 Cute and Sexy BBW Haley takes a sultry shower. She shows off her sexyness and thick body. For those of us who love and admire a thick BBW body this scene is quite an eye candy. She slowly showers showing us all that BBW thickness, nice thick ass, thighs and sexy boobs. Be sure not to miss this exhibition of beautiful Ebony thickness...More to come.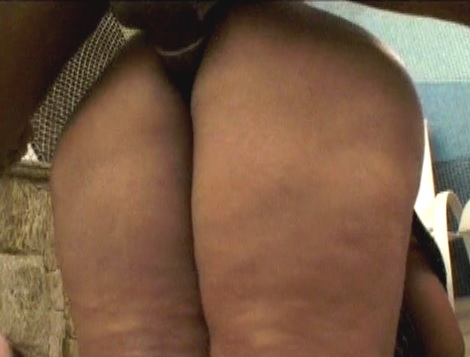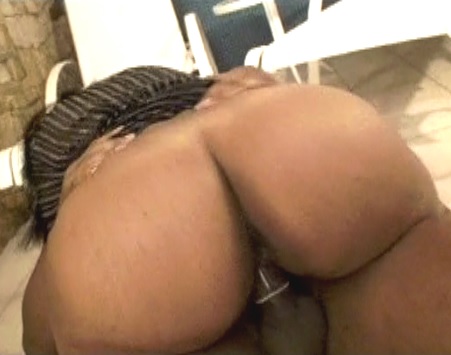 Thick Sexy Ebony BBW, after playing with her dildo this sexy ebony bbw got really worked up. Her guy then steps in and gave her a good pounding. Real raunchy dick sucking and BBW ass pounding. No script, no acting just plain pussy and ass pounding, her entire body was shaken up...ENJOY!!!.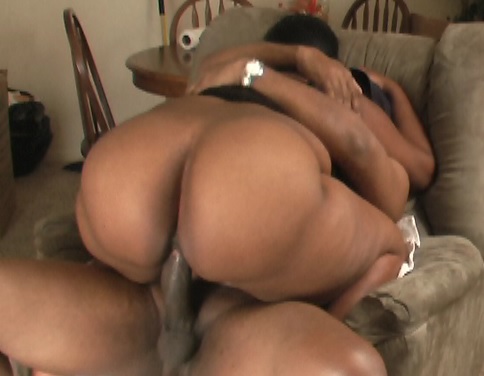 WARNING!!!!...this is a very intense love making scene in two parts.. Mz Ghetto Booty, Final Episode (the lost footage). We have done a few shoots with Mz Ghetto Booty and she has developed quite an internet following, most of our members marvel at her sexy round ghetto ass and kept asking for more of her. Well thanks to luck we found some lost footage that more clearly shows that sexy ghetto booty in action, Iots of BOOTY MOTION. This honey is no slouch at suckin dick, she handles that BBC. There is something very different watching a Phat Round Ghetto Booty gyrating up and down slowly, man it drives you crazy. If you are a ghetto booty fan, you will see exactly what I mean, we extend the Booty Motion (Extented Azz Motion) giving that ass a life of it own. Phat Ghetto Booty lovers will...ENJOY!!!.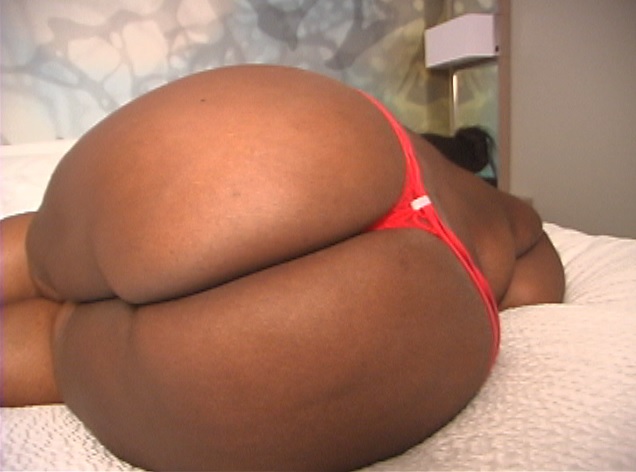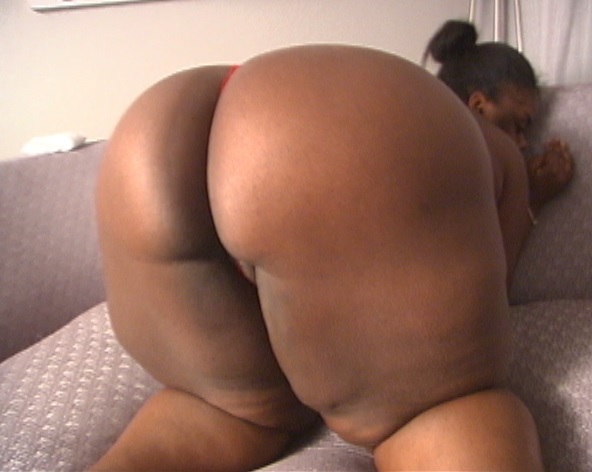 Sexy and really thick...thats our new girl Haley, her type of thickness reminds me of Big Booty Judy another sexy thick girl that we featured quite a while ago, her scene is still pretty popular. Judging from that I know her type of thickness is what thick girl lovers want to see. In her intro scene Haley allows us to view that thickness from several angles, quite the eye candy for those who prefer their ladies thicker...lots more action to come...ENJOY!!!.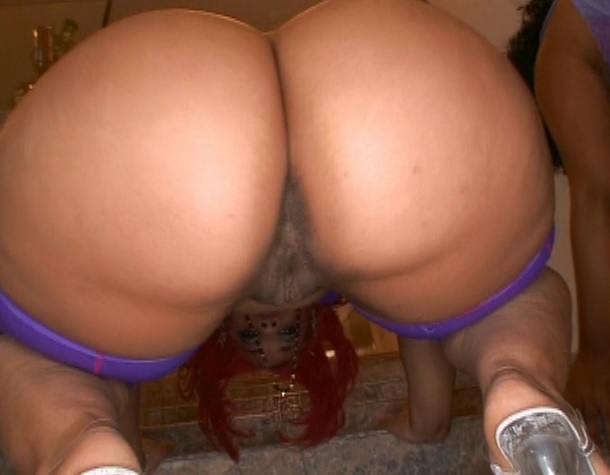 So...we have two cute thick and sexy ebony girls. I am sure the best thing would be for us to see them getting freaky in a hot threesome.. Well this young stud love their thickness and asses so much, his choice was to eat both of thier pussies, I guess cute thick girls pussy taste real good judging from the way he was enjoying it. They return the favor by sucking on his long dick, much more to come...ENJOY!!!.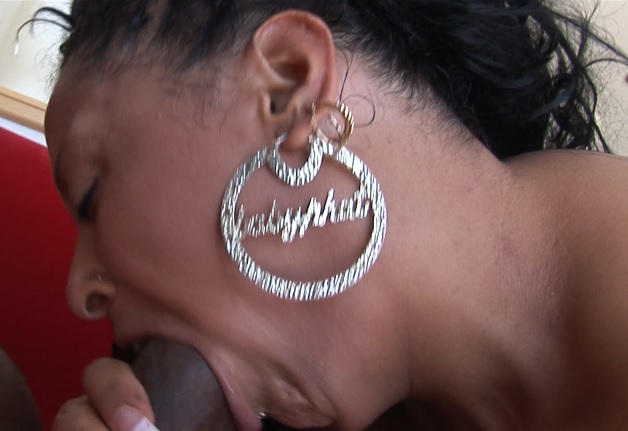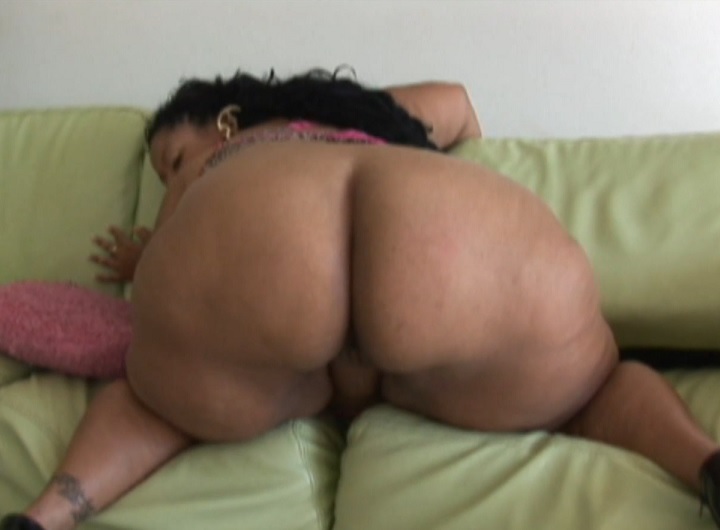 HUGE SBBW ASS...we don't often feature big SBBW girls, however there seems to be a demand for them by some of our members. In keeping with our tradition of giving the members what they want, we bring you all two sexy SBBW honies. The main sbbw has a really, really huge ass and is as horny as hell, them big girls do get horny now. From what we can see she like a big ole dick too. She rocks this big dick brother's world, then swallowed his dick (well not literally). SBBW fans will love to see this huge ass as it rocks back and forth in "Extended Azz Motion"....well I guess the bigger the better. Get your big girl freak on and ENJOY!!!.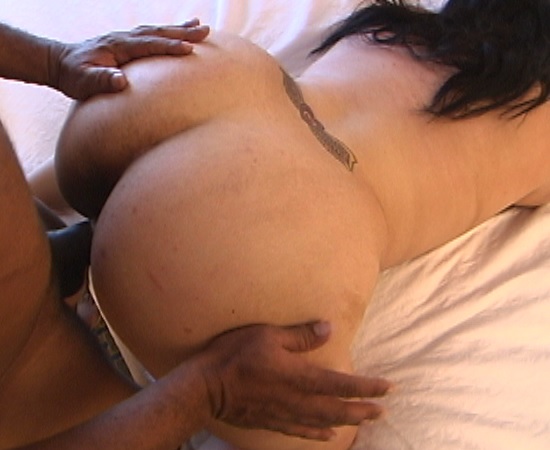 SEXY THICK LATINA...This is my favorite Thick Latina, for that reason we have done quite a few scenes with her. She is definately a lover of the Big Black Dick, looking at this scene leaves no doubt. That cute sexy honey suck and ride that big black dick like she could never get enough. After that she receives a good ole pounding, she screams to be pounded even more. ENJOY!!!.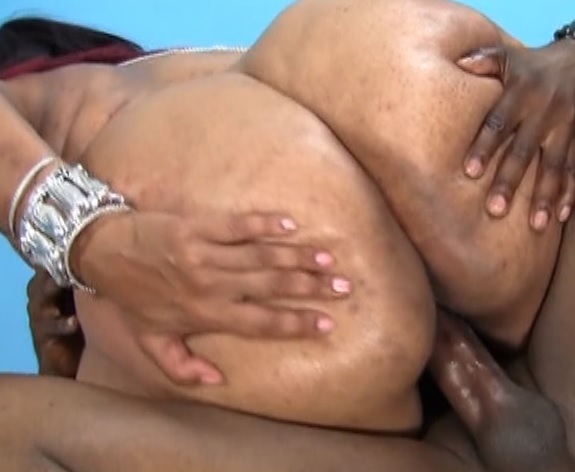 We like to feature a Thick Sexy Solid BBW every now and then, there are two kinds of BBW, the soft jiggly type whose ass has a life of its own and then there is the real solid BBW. The solid BBW ass does not shake and jiggle that much, it's just big bad and bold, quite a challenge. This SEXXXXY BBW sista gives us a taste of the solid bbw ass. She also displays some great oral skills and big sexy inviting boobs. Lots of AZZ-MOTION, the view from behind is great...come have a look and ... ENJOY!!!.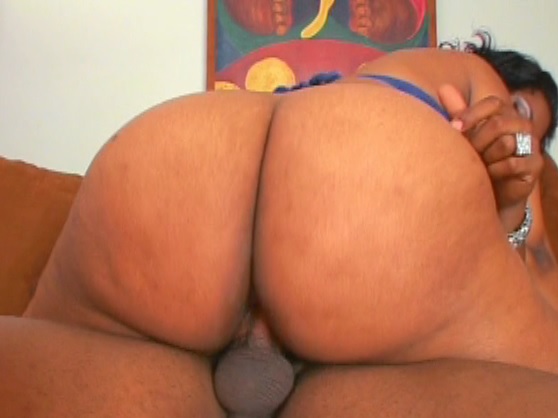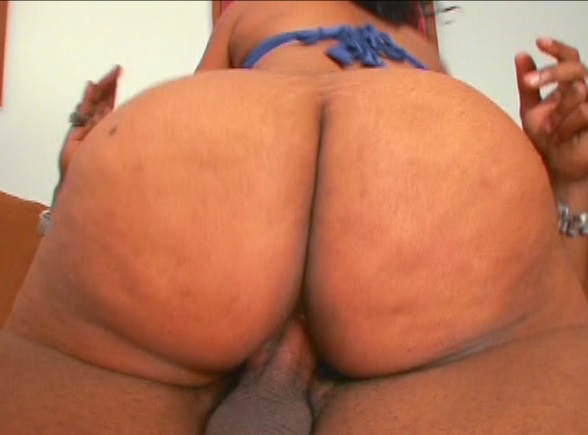 Now there are always new commers in this biz who reminds you of your favorite porn star. Back in the day mine was Janet Jacme and this thick PHAT BOOTY honey looks like a new Janet. This young brother was so enamoured by her he wanted to get at that phat ass asap. This is one of those super sensual scenes, you kinda feel like a voyeur, such erotic sounds and talks...wait, hey just go look at it for yourself. You will see what I am talking about. Hopefully we can bring her back...whooo what a phat juicy, meaty pussy and big round booty. Our EXTENDED-AZZ-MOTION video feature allows you to view every inch of that beautiful ass in slow motion as she moans... ENJOY!!!.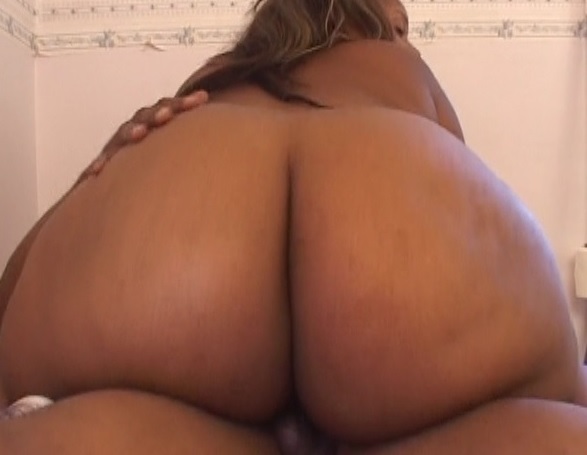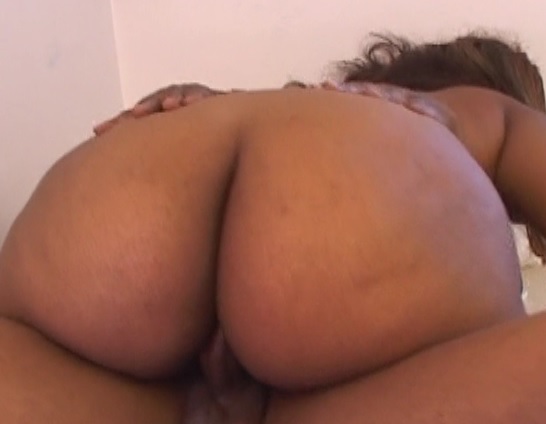 So brother came home after work, its the weekend, what does a bother think of?. A big sexy redbone ass, in fact this brother was thinking so hard about his home girl's big sexy ass he had to give her that booty call. The first think he did when she got there was asked to see that grand ass. After seeing that ass we all know whats going to happen. Our EXTENDED-AZZ-POUNDING-MOTION captures some piston like slo-mo action as she ask for more dick. As you can see, it's all about the ASS...check it out and ... ENJOY!!!.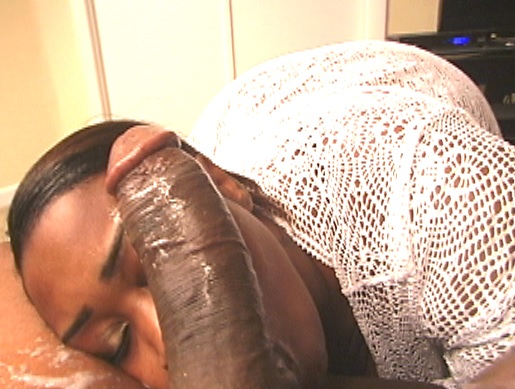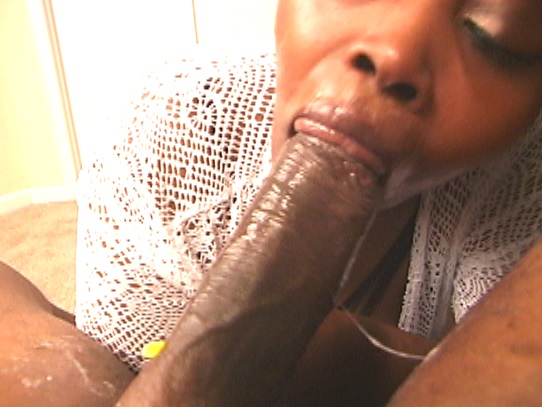 There is nothing more prevalent on adult websites than a mediocre BJ scene there are millions of them, scenes, videos, clips for free, clips for sale, tube stuff, cam shows etc. A good BJ scene is very hard to find, you might find one in every several thousand views. This is one of the very few BJ scenes that's worth looking at, in fact, its the best BBJ scene out there right now from the feedback we have received so far. For one, this honey kept cumin over and over while suckin dick, quite a sight to behold, never seen it before. Dick Suckin 101.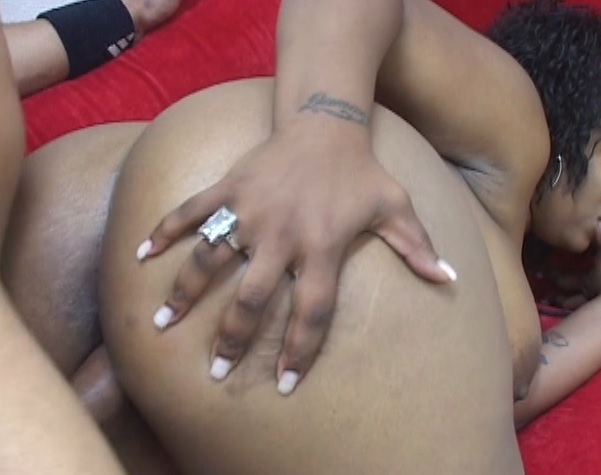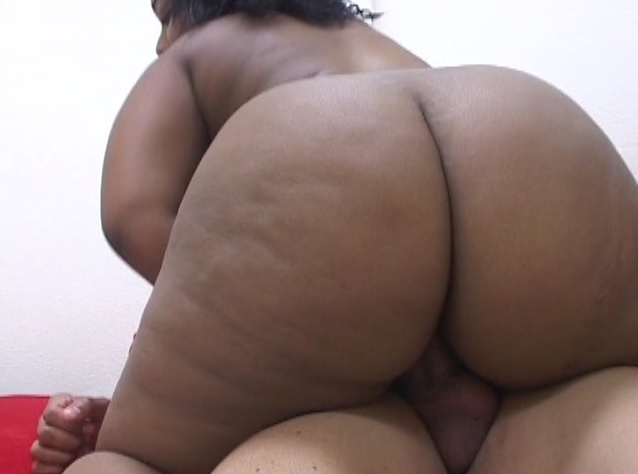 Down here in the ATL we have a lot of thick phat booty girls, if they are in the biz they all will eventually end up featured in our video library of Big Beautiful asses. This ATL phat ass girl is now in our video library, go check her out. Again, IT'S ALL ABOUT THE ASS motion...More to come.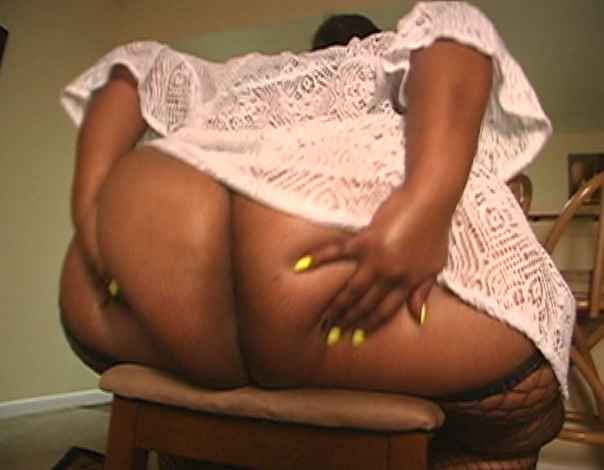 Sexy BBW Carmella Plush put on a booty show, recently we have had a lot of requests for sexy big booty bbw's. Well here you are guys, not only does she have a great ass. Her skills are unequaled, check out every inch of this thick BBW ass and later you well be treated to am amazing scene. Have you even seen a sexy thick bbw cum over and over while sucking a BBC?, curious?, be sure to check out her follow-up scene....Lots more to come, or should I say cum.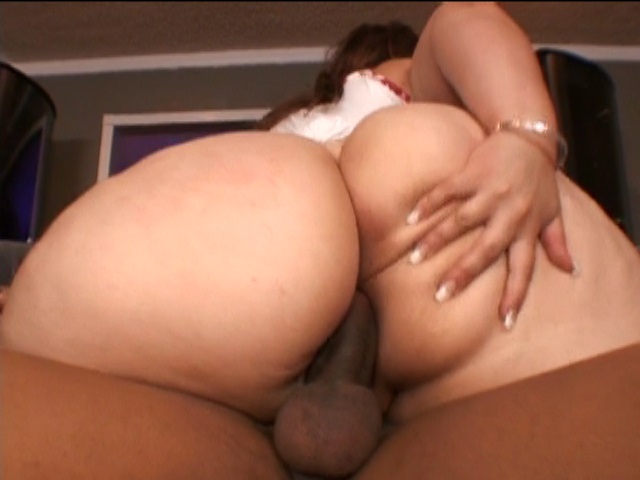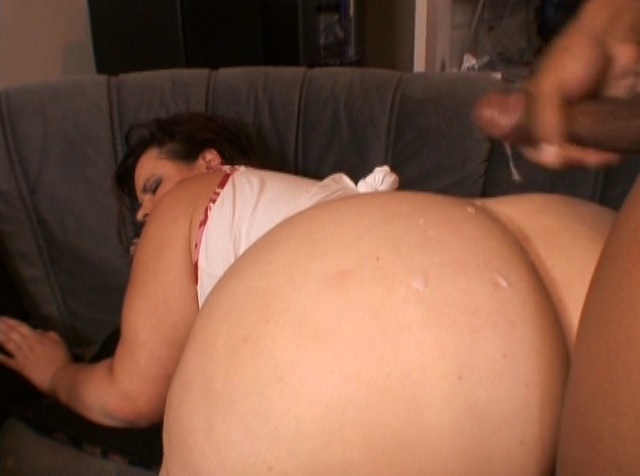 Sexy latina BBW gives up that big beautiful ass. A brother takes on this sexy hot thick Latina, in this scene she gets down and dirty on that BBC then her phat ass and pussy got pounded. If you like a thick Latina suckin dick and getting pounded by a BBC you must check this out...more to come. We will pair this cute thick and sexy Latina again with another young BBC stud, keep checking back.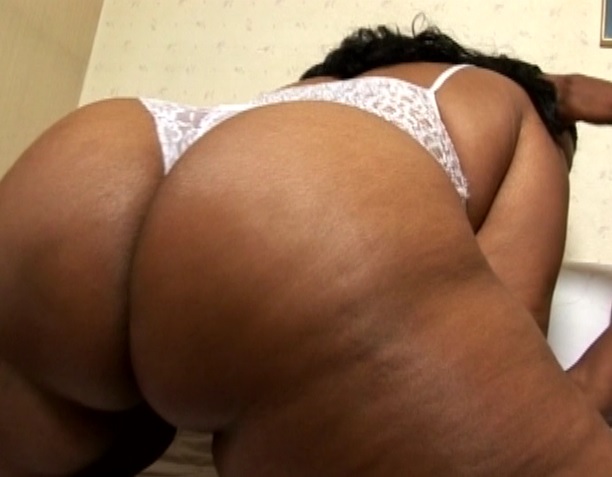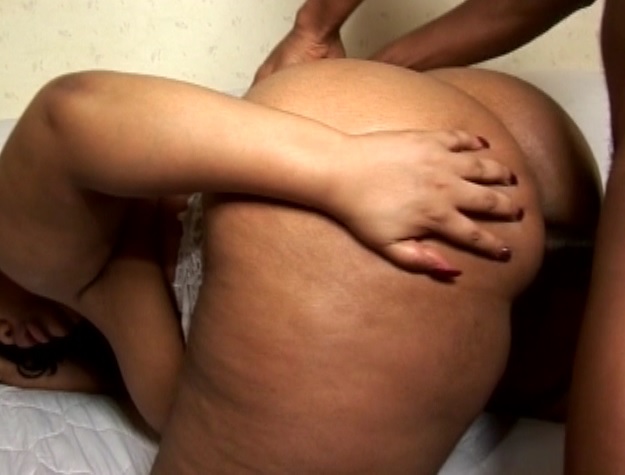 Pandora did a scene with us waaay back when we first started, she actually did her debut scene with us. One thing we absolutely loved about her is her awesome dick-suckin lips. Just looking at those lips is enough to get your excited. Welcome Pandora back as she show us her supa thick thighs and ass. She gets fucked by a young stud and gobbled up some cum at the end showing off her juicy lips. One of our favorite thick girl...(MP4 available) ...ENJOY.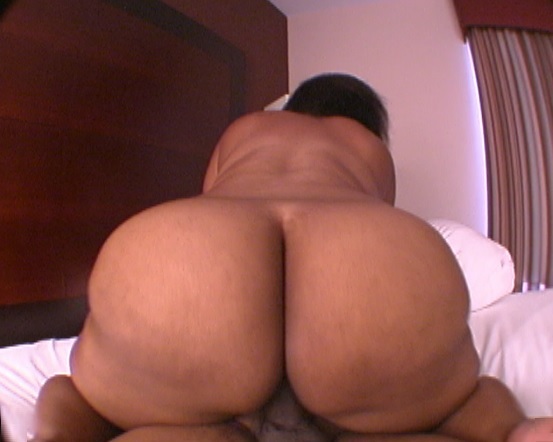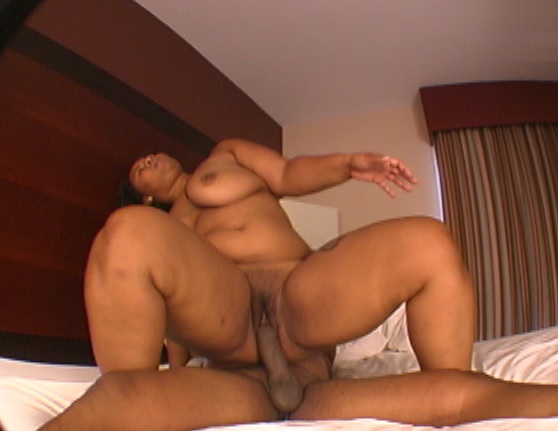 Kenya did an excellent job making love to that BBC. Now she demonstrate her skills as a rider. That thick body is pure pleasure and looking at her riding that big dick is surely a turn on. She pounced up and down on that dick and when she had enough she stuck that big ass up for a grand pounding. That sexy thick body is sure to get that heart rate up. Definately a great scene...ENJOY.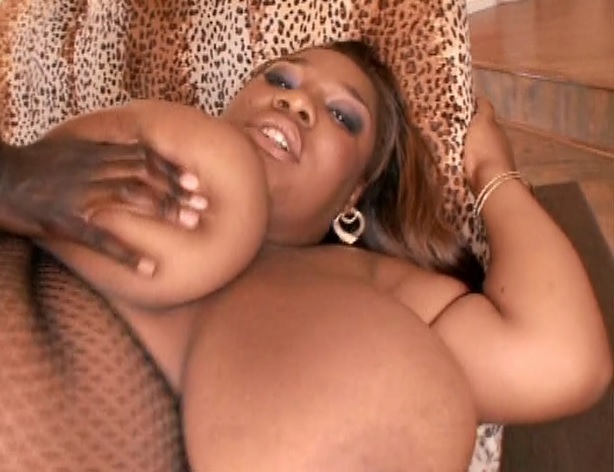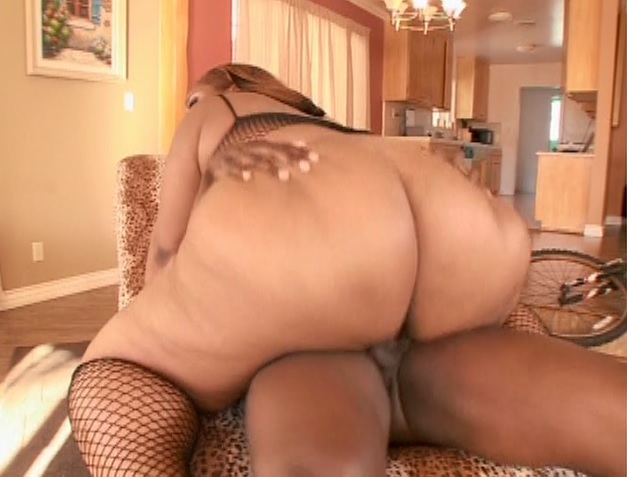 One of the regular features in most adult scenes now is the BIG TITTY BBW MILF. This scene features a big titty milf with quite a nice fat ass too. Lots of action here as a young buck nail that big ass. The most interesting feature in this hot scene is this MILF'S "fuck face", don't we all like to see an erotic fuck face. Some members tell us they live for that fuck face, we don't see a good one too often so if thats what turns you on....ENJOY.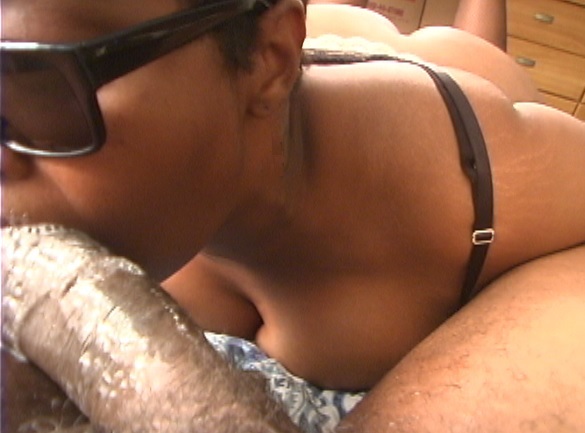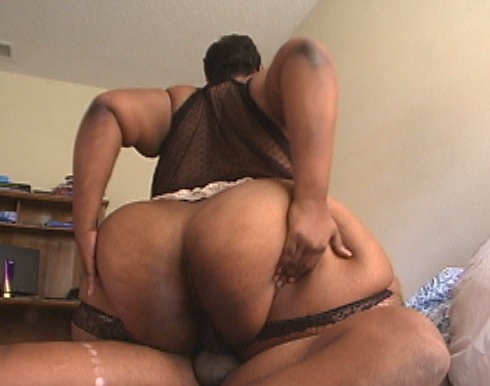 This is part one of our grab and shoot scene with freaky BBW MILF. There are a lot of disadvantages to grab and shoot, however the spontaniety is most exciting, all natural reactions, everything is fly-on-the-wall real. Some of the hottest dick sucking and riding you will ever see. There is still another part to this so don't miss the fun...ENJOY.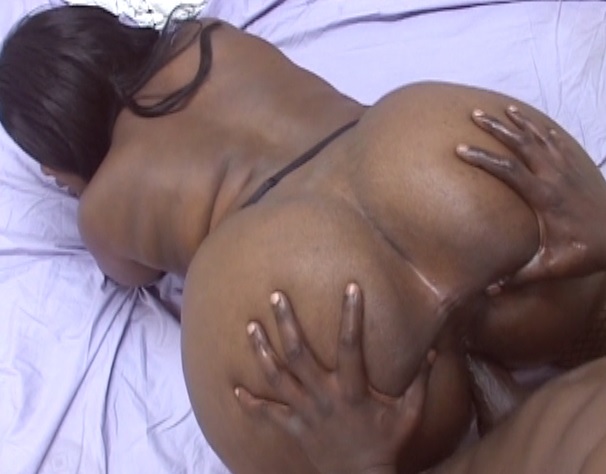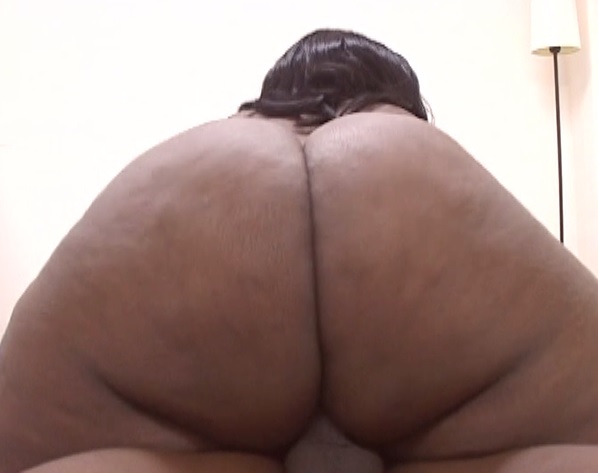 This is the mother of all Big Chocolate Booty, just looking at this big booty is worth the price of membership, we made sure you all get a real good look at that incredibly big black booty real slowly as she gyrates that ass. This horny chick could not wait to pounce on the BBC, she got on that dick and sucked it like a vacuum. After that she dropped it like it's hot, once again that booty motion comes into play, man its quite a pleasure seeing that big black booty riding a BBC, we made sure you get a real good long look at everything....ENJOY.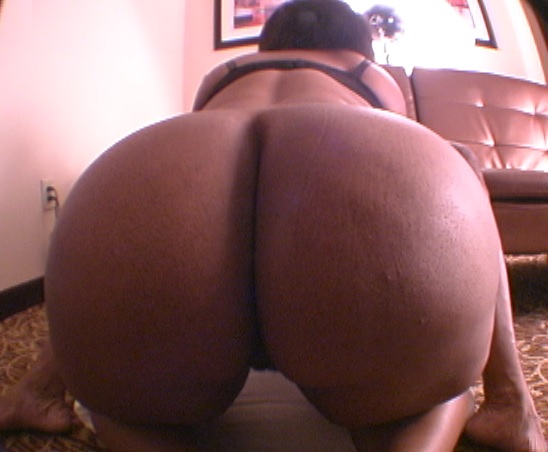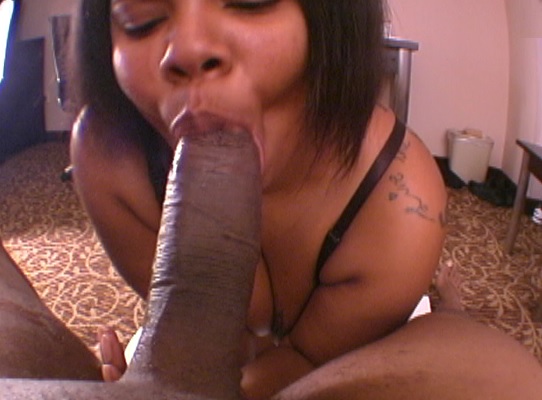 Cute and sexy girl Kenya takes on the BBC. Kenya does what she really wanted to do, get some of that BBC. There is nothing more sexy than watching a cute thick girl getting lost in the BBC world. This scene is all about that, this cutie really showed that dick some love, from the slow, to the rapid to the love and worship. She could not get enough of the BBC, she had to back it up and dump that sexy round booty all over it...over and over and she is just getting warm. Definately a thick gurl lover scene.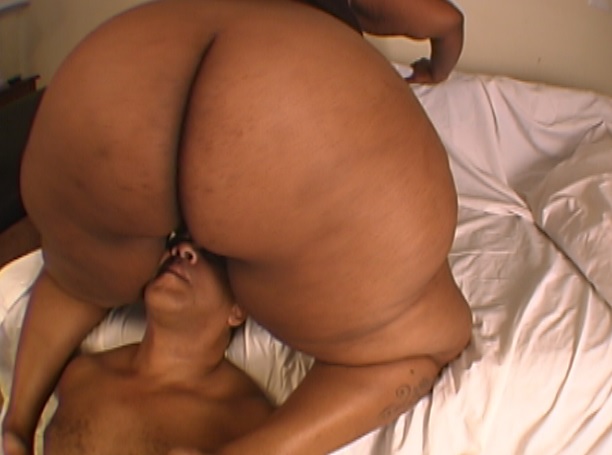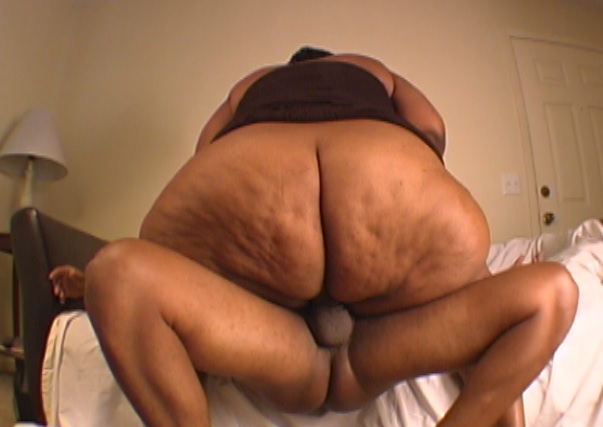 Introducing Mrs Jones, Huge Ass BBW wife. Name it she does it, this freaky BBW wife takes on a big dick. I don't know how that stud manage that huge ass, thats something only a few dudes could handle. Look for more of the horny BBW wife.


Introducing Kenya Doll our Cute Sexy redbone honey. Kenya has one of those bodies that make you stop and take a second look. Short, Thick, Sexy and cute, she is also a huge BBC fan. In this her first scene she allows us to gaze at that sexy thick body and round booty. Super sexy thick girl.....for the Thick Girl Lover. Don't miss any of this scene or updates. She is a show stopper.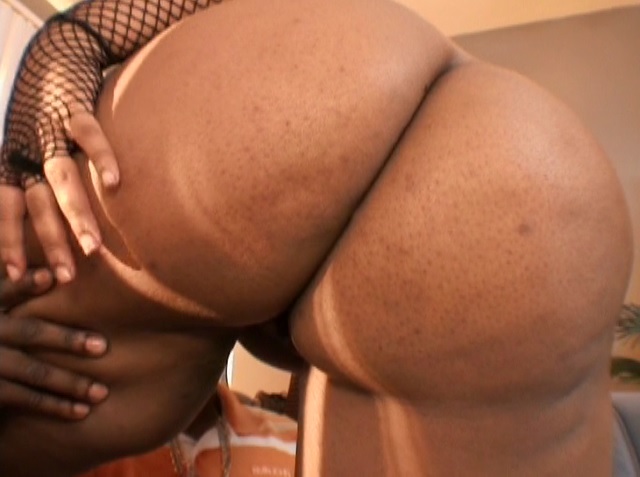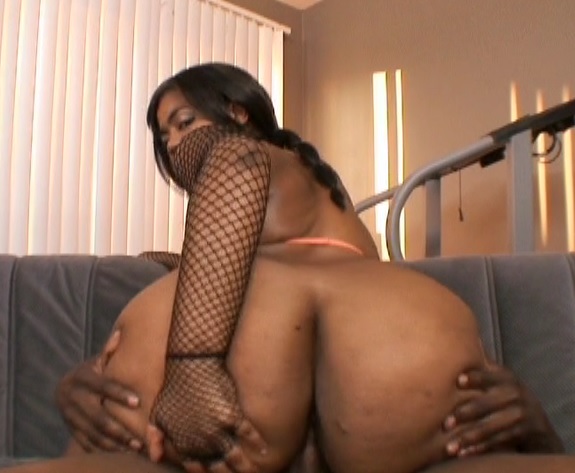 This cute thick and sexy chick has one of those bubble butts that will knock your socks off. She was convinced to come indoors by a young stud, take a walk with them and check out this hot freaky scene with these two. That sweet big bubble butt takes quite a pounding as they go at it. Bubble butt fans, be a fly on the wall for this one. The EXTENDED-AZZ-MOTION version of this riding scene is great, all that booty just a rockin slowly...ENJOY.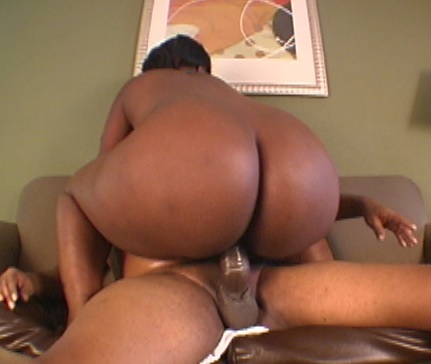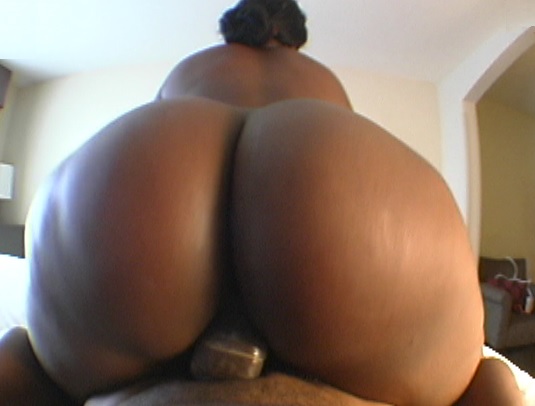 Cyn rides the BBC, be sure not to miss this part of the scene. After some pussy eating Cyn ride that dick shakin that phat ass while she rides. She moves that ass so fast its impossible to catch up, that young phat ass gave the BBC a workout before it's again shoved deep down her throat, you will see the result. There are severals epidoses to the mini series so don't miss the updates. Yep, we now do mini series.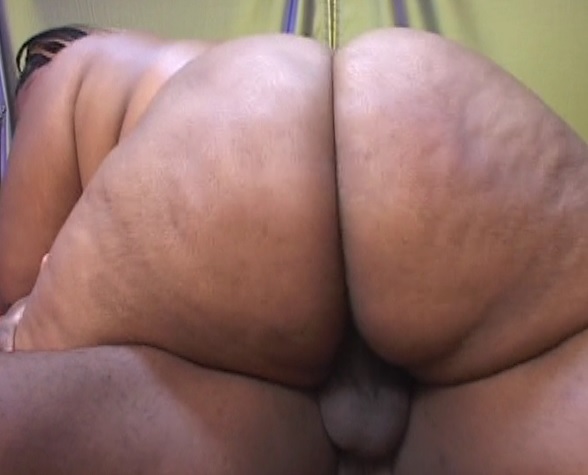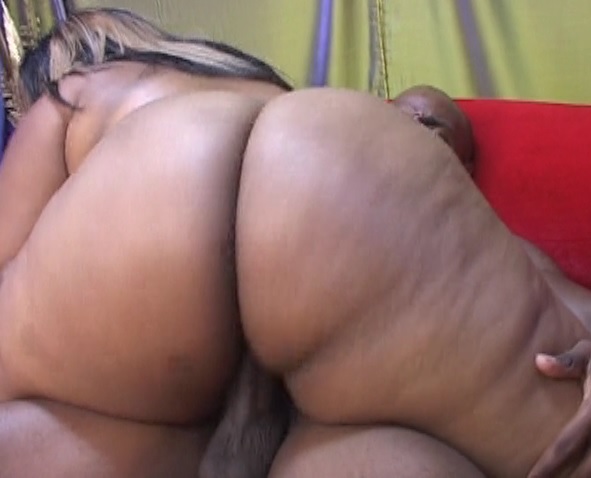 Another thick redbone get smashed. This honey came over to visit her homeboy, after chatting she got really horny from memories of prior encounters. She cound not wait to get to that dick, after that her homeboy gave that thick body a lot of attention. There is some good dick riding and that big ass looks great bouncing up and down on that dick. This honey love to feel cum on her face, you can tell by the way she handled his load. Redbone lovers...ENJOY.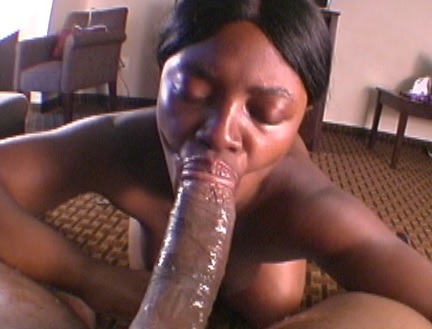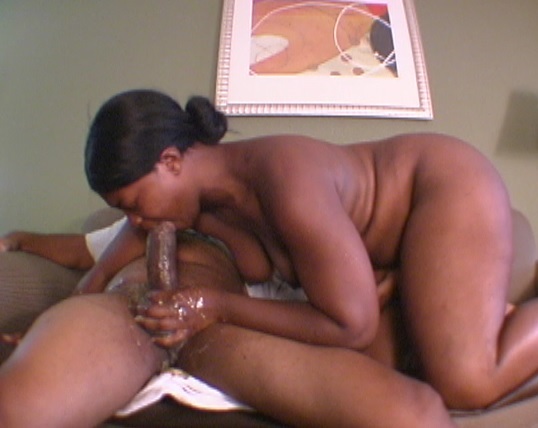 This little phat booty honey proves to us that she is also an avid BBC lover. Most BBC lovers worship the dick then coax the BBC, this honey does all that and then she seemingly attack the BBC. Never seen anything like it, this is a must see scene for those that love to watch a cute sexy young BBC lover get really wild and zoned out on a BBC, there is no doubt that she really, really loves it. She has a tendency to go too deep sometime and ..well you know what happens. You will see what I mean, just listen to her, BBC fans ENJOY.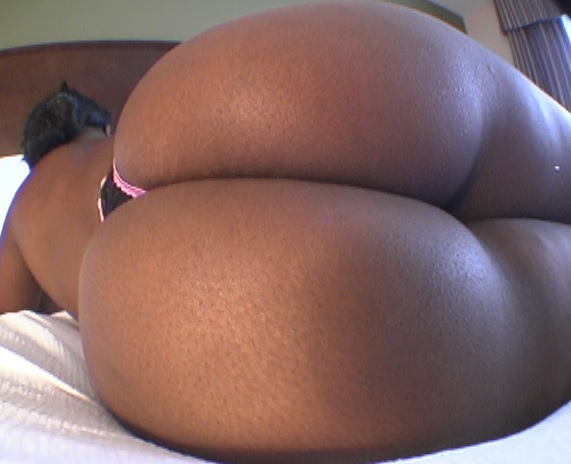 As you all know, this is THE place to find the newest talent coming to the internet with real asses. Introducing our newest phat booty sensation. This honey has one of the finest bodies we have ever seen and you know we have seen a lot of fine looking chicks. In this scene she allows us to feast our eyes on her beautiful body and scrumptious 50 inch ass. A real ass, she is hot, an athletic body with a tight 50 inch ass is a sight to behold. Don't pass on this new eye candy. Phat ass fans ENJOY.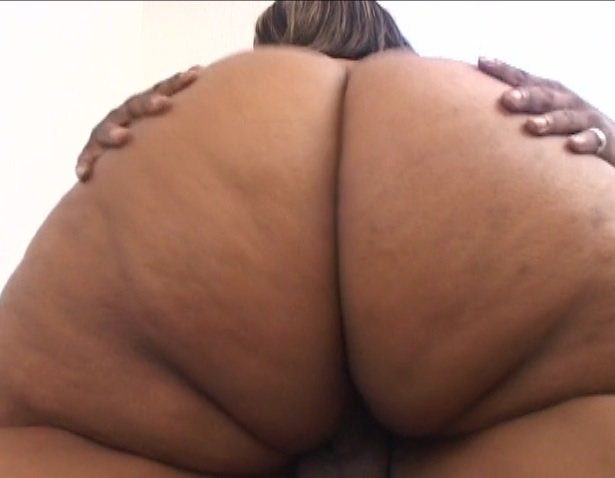 I remember when Crystal first started, she did her second shoot with us before she became a BBW sensation. When I first saw this chick in person her stature was incredible, I thought to myself what a build on this woman, you really have to see this chick in person to appreciate that statuesque body. Here she is again gracing the ATL-BAD-BOY video library. She has developed quite a following, we can never have enough Crysyal. She is always welcome to come back..anytime. Enjoy.... ENJOY.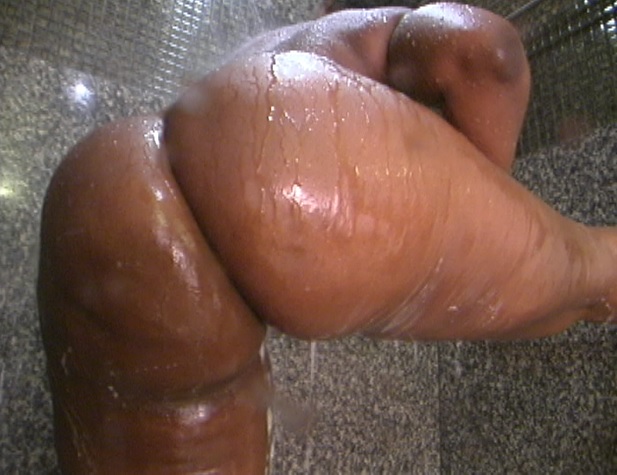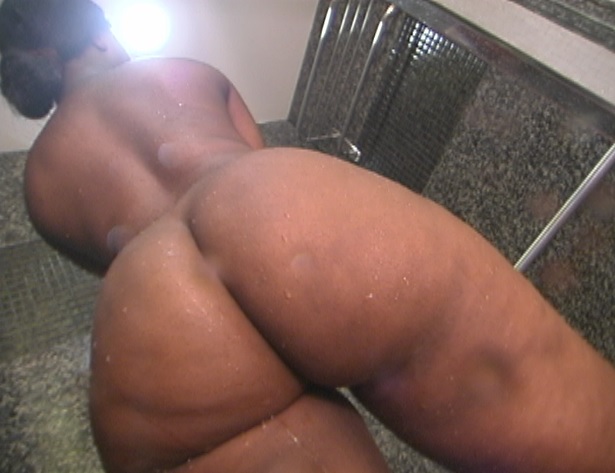 This hot shower scene allows you to behold one of the most beautiful bodies in the business, the kind of body you don't see everyday. This fine 50 inch ass says "let it rain" as the water drips off this wonderful speciment of humanity, if you admire a perfect body, then you have no choice but to take a look at this shower scene. No skin and bones here, let us know your conclusion... ENJOY.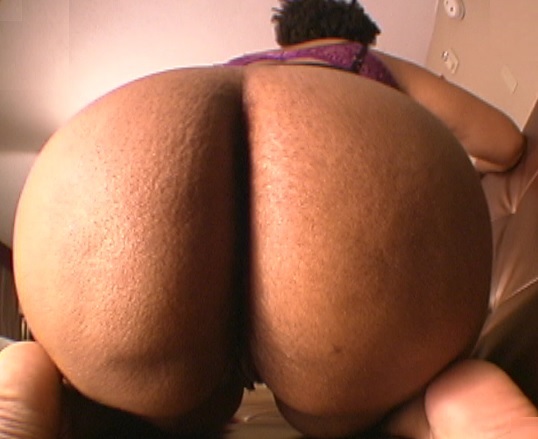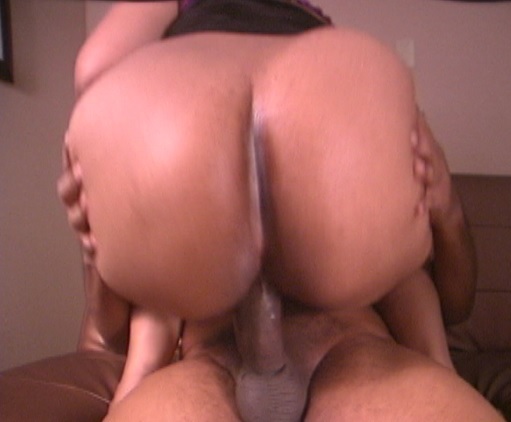 This is the main scene (comprised of Part1 and 2) where Jennifer gets her pussy nailed. After the backshot on the floor, she did some phat booty dick riding, lots of ass-motion, that big booty bounced up and down like a water filled baloon, man...thats something to behold. After riding and doggie she had that BBC tagged her phat pussy from behind cumming all over that phat ass. Phat ass fans will like this.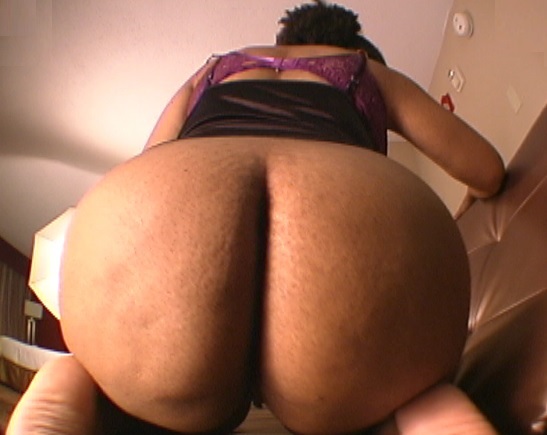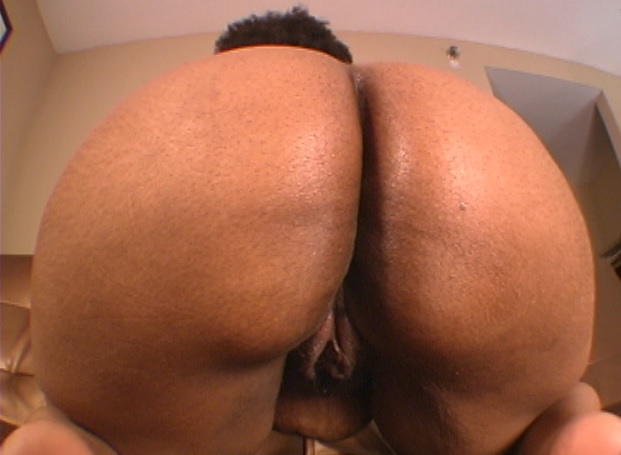 Ok...we have a hot twenty-something young MILF with a tantalizing phat booty that she is ready to show off. This sexy MILF happens to love handling a BBC. In this scene she teases us with that sexy round phat thang. She then get her phat pussy ate, after that you will see her back it up and dump it on that BBC moaning and groaning all the way as she is coaxed on....Its quite a sight seeing her being ploughed from behind by that Big-Black-Cock. Tasha had the dark crack, Jennifer has the white crack (no...not a ashy crack... just a white crack)...ENJOY this intro scene.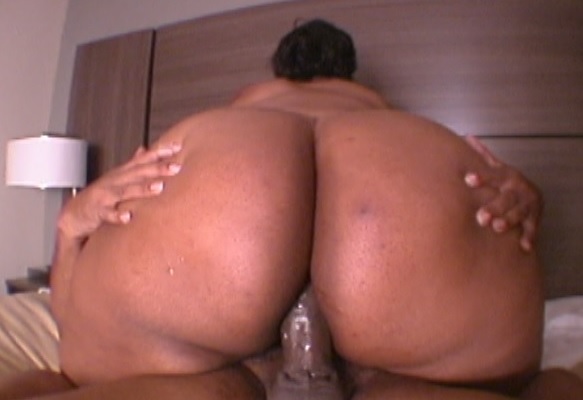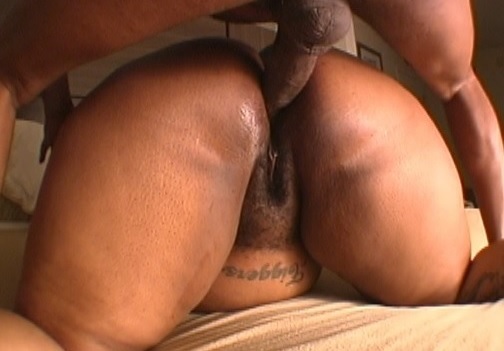 Ole boy got his face buried by Dymond's ass, after that she ride that dick then took it up the ass doggie style. She swallowed up that big dick like it was nothing. Riding that big ole dick up her butt is something to see, another super hot anal banging. This big ass anal scene will have you coming back for more. No pun intended...An update to this mini series will be coming shortly... ENJOY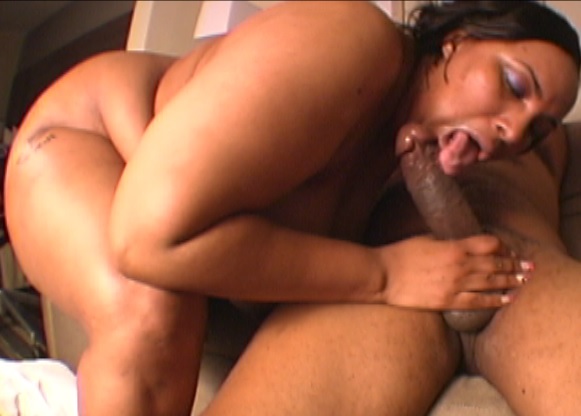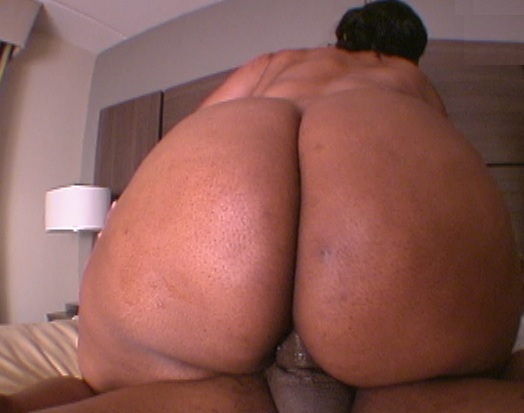 The dick suckin marathon continues as Dymond Blu get down with that thick dick. She definately hit all the spots, not many BBWs can get down like this, the great thing is that you can hear the passion as she gets up close and personal with that dick. She most certainly loves sucking dick. This will prove to be enjoyable viewing for thick girl fans who appreciate a cute BBW who naturally love suckin dick. Big ass anal bang to follow..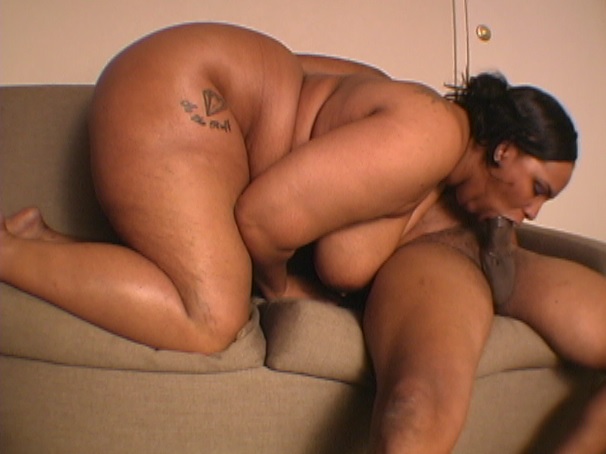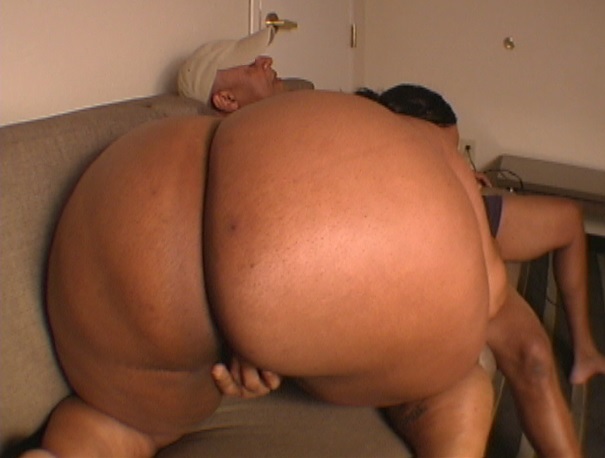 When I mentioned that Dymond Blu did all the things other BBWs wont do, this scene is an example. You will see some of the hottest dick suckin by a bbw. This honey suck and lick dick, balls and whatever else is in front of her as long as she is hot and horny. She had no problem grabbing that dick and deepthroating it from behind while throwing in some salad tossing, this hot oral scene will leave you very satisfied.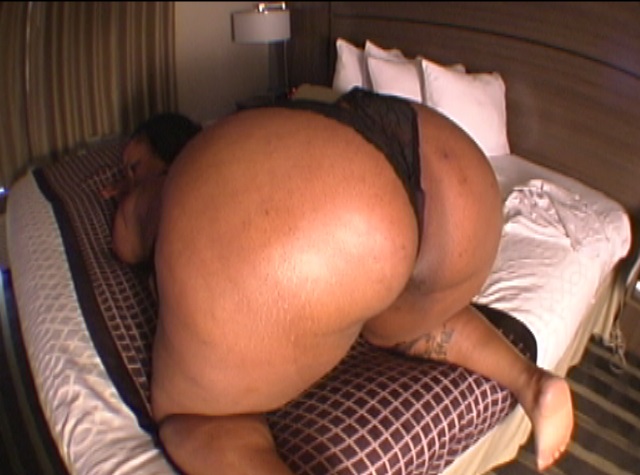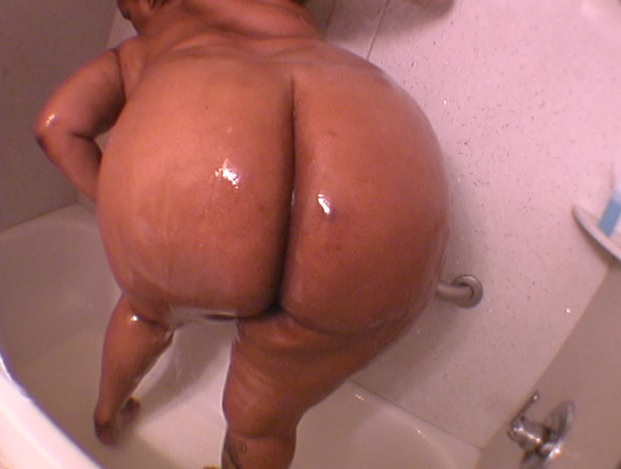 Introducing our new sexy BBW/Thick-girl Dymond Blu. In her intro scene she shows off that thick ass and those beautiful juicy titties. However thats just a teaser, Dymond is one of the freakier BBWs and her entire scene is a much see. She does all the stuff most BBW won't do, so you are in for a real treat if you are a Thick Girl lover. This honey does it all.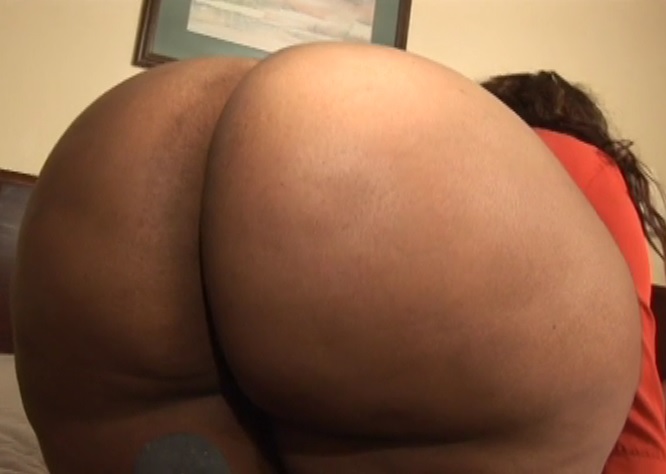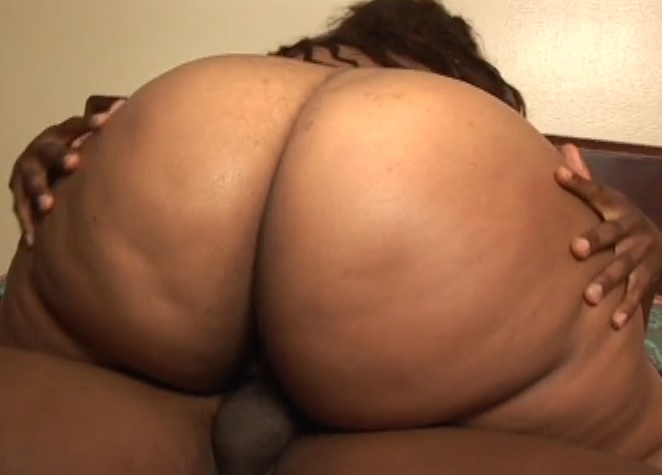 Here we have a Cute, Sexy BBW Redbone with an extremely Phat Ass. Now this is the kind of woman that is sorted after, everyone wants a piece of an ass like that. No need to say anymore, just have a look at this beauty. It's ALL ABOUT THE ASS... ENJOY!!!. atfer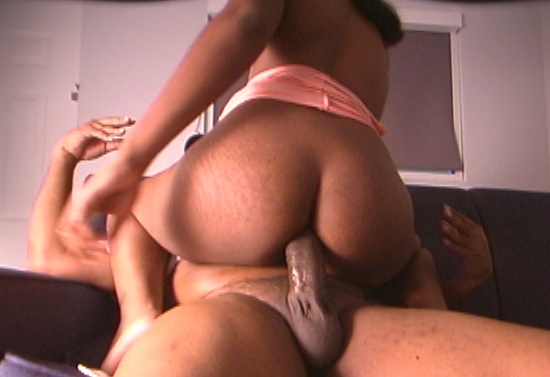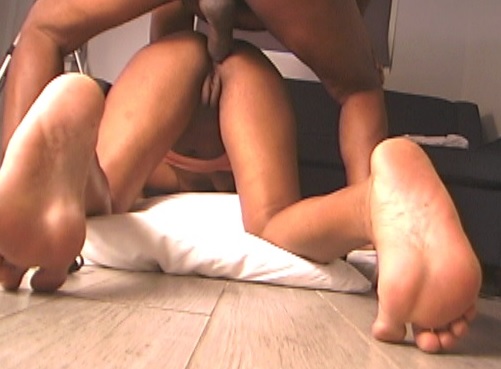 Phat booty anal, slim girl vs BBC, our new slim girl "Cookie" has an amazing coochie and an amazing ass. In this scene she forces a huge BBC in her ass taking every inch of it, unbelievable. Seeing is believing, you will hear when that butt virtually explode at the end. Foot fetish fans will like the latter part of this scene. atfer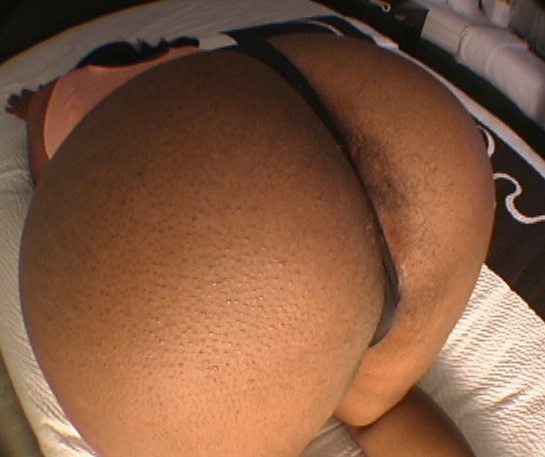 Recently we have been getting requests to do our occasional slim phat booty girl/BBC scene. I guess there are a lot of members with the phat booty slim girl vs BBC fetish with anal. We decided to get one of these scenes in, after reviewing the scene we notice how amazing the contrasy was. Our new slim girl "Cookie", has an amazing coochie and an even more amazing ass. In this first scene she appeared to be overwhelmed at first as she battles the BBC orally, after a while she really warmed up to it.atfer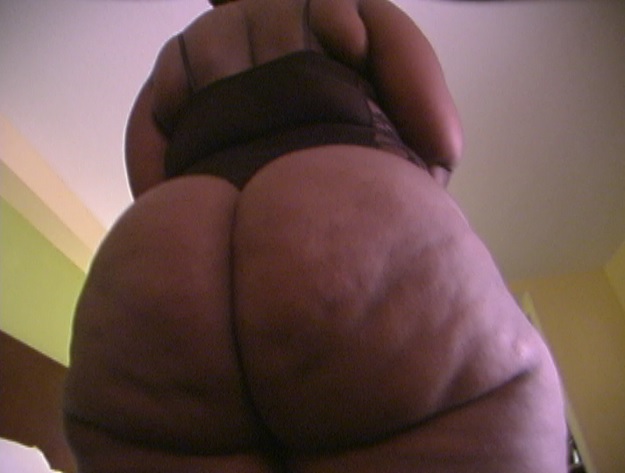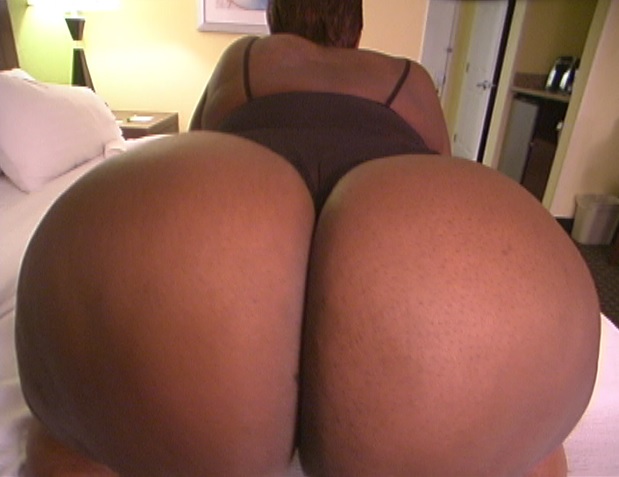 We all love a Big Black Ass... all our ass fans, the lovers of real big butts, will be delighted with this update. In this initial episode Rachael's Big 56 inch Black Ass is show from several angles, twerking and shaking "big booty extended ass motion" slow so you can enjoy every inch.. Then she gets her booty rubbed...that Big Black Ass is one of our hottest. DON'T MISS THIS ONE... Enjoy.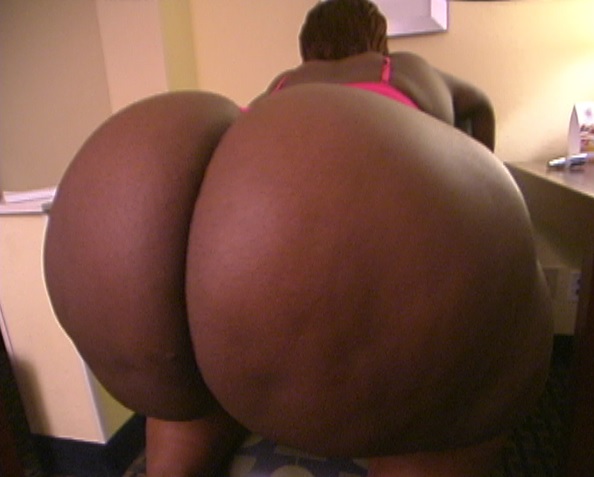 We know you were all waiting to see Rachael's big beautiful ass in action. This is quite a scene for big booty lovers, you will have proof that these big booty BBW chicks ride dick just as good or even better than smaller chicks. An epic riding scene, then the reverse cowgirl on the floor shows up that big booty as it bounces on that dick with that pussy talking all the way. Our special Extended Ass Motion prolongs your enjoyment and makes it look even more awesome.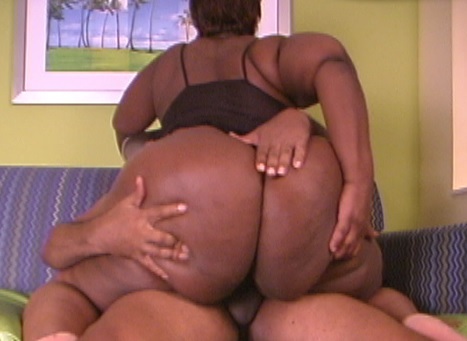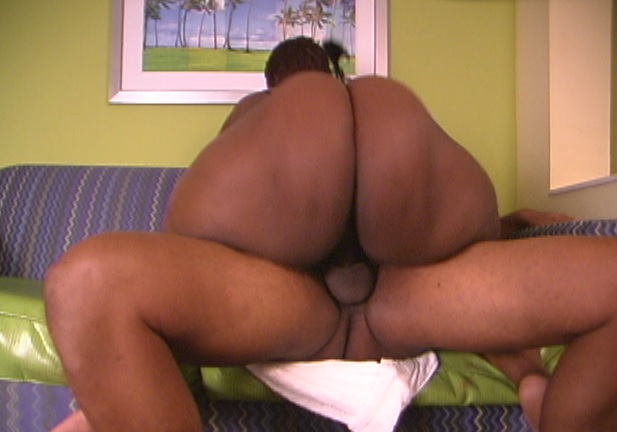 BIG BOOTY riding 101..Its all about a big booty girl rding the dick, this scene is pure dick riding, an epic riding scene. Racheal's big beautiful ass get so high it almost hide the back of her head. Extreme big booty riding. You gotta see this...play it over and over and over for full effect, Extended Ass Motion included..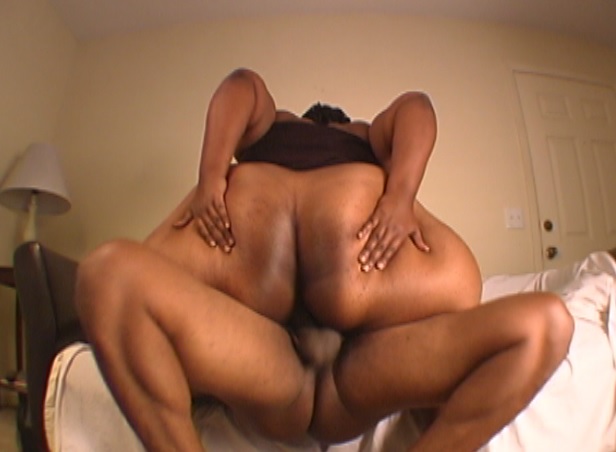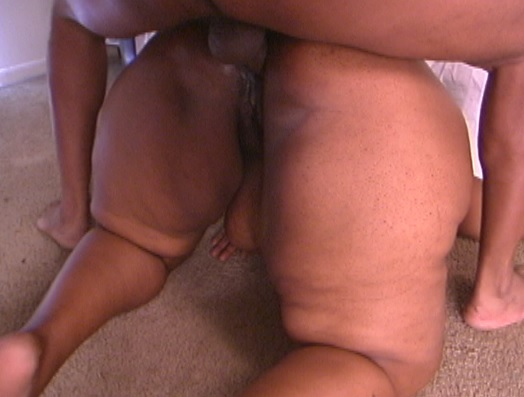 In this episode Mrs Jones get down to some awesome big dick riding. You won't believe a big girl could ride a dick like this. The riding was so hard you can literally hear that pussy cumming. She then got that big ass pounded, again that pussy was talking all the way to the end and even after the whole thing was done. This episode makes every other BBW/Big Girl scene on other sites looks mediocre. Unbelievable...you have to see this one. ENJOY.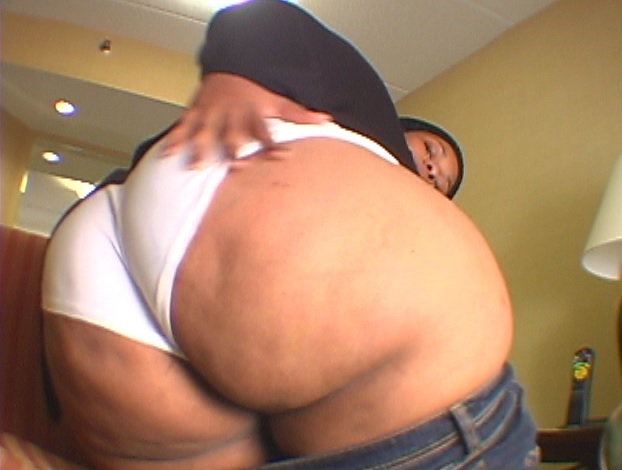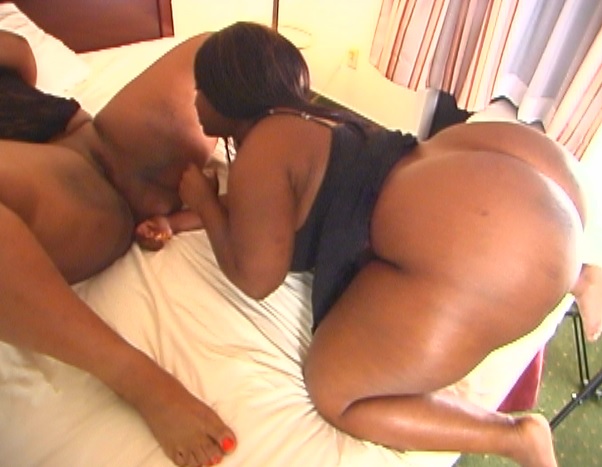 This weekend we have some bonus footage from a few big booty girls who got a little freaky off cam offically. The footage was sitting around for a while so we put them together for a little weekend fun for our loyal members. If you are into thick big booty girls doing girl/girl then you should check these scenes out. Lots of Big Booty eye candy (while suckin dick) plus an intense Big Booty b/g quickie...ENJOY (new scenes next week).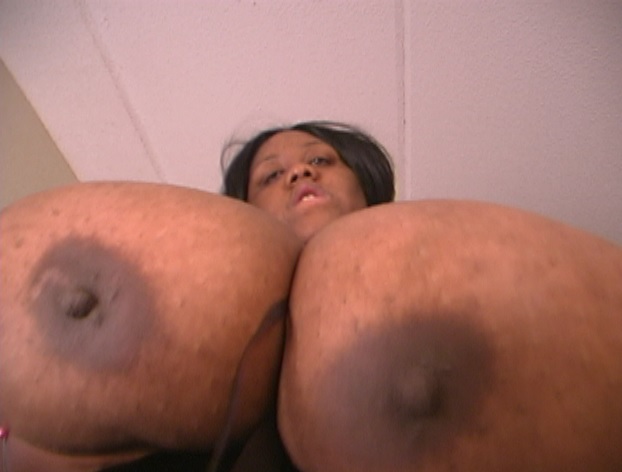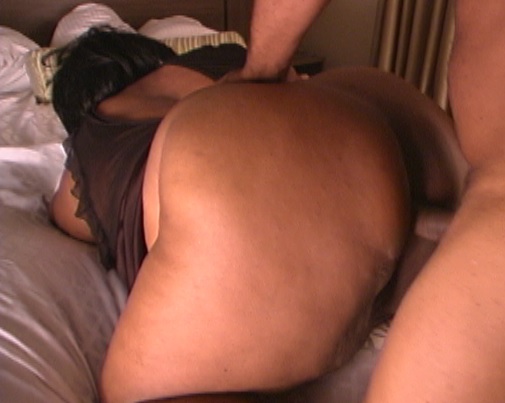 This is the final scene in this video update, Lala fight with and eventually throws those big titties up and ride that BBC until she could ride no more. She then got into some doggie style action, that fat pussy got pounded real good. Lots of big titty angles to make this scene worth it for big titty fans. More Thick Girl action coming soon.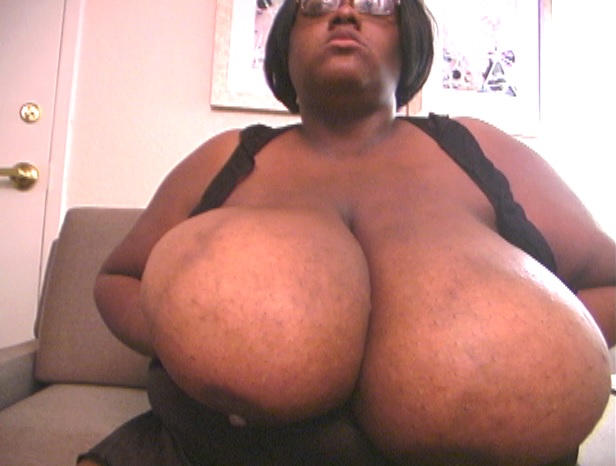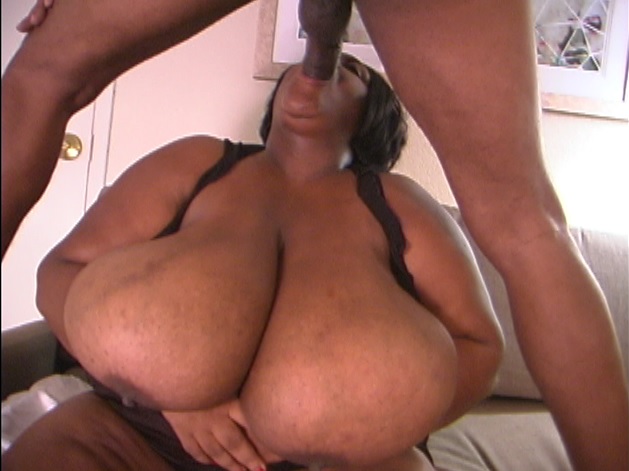 In this scene Lala get freaky sucking on a BBC...this huge titty BBW really likes a big ole dick. She starts out by getting them huge boobs sucked and licked, she then started sucking that dick. Judging from her reaction that seem to really turn her on, she gobbled up that dick and took it way down. Her eyes rolled back in the grand finale as she got her faced fucked and then splashed with cum all over those huge tits. Great update for this week...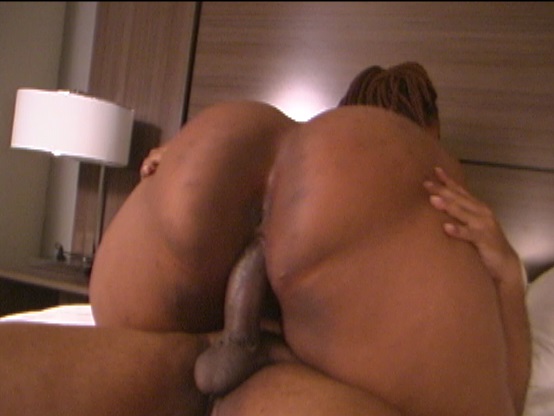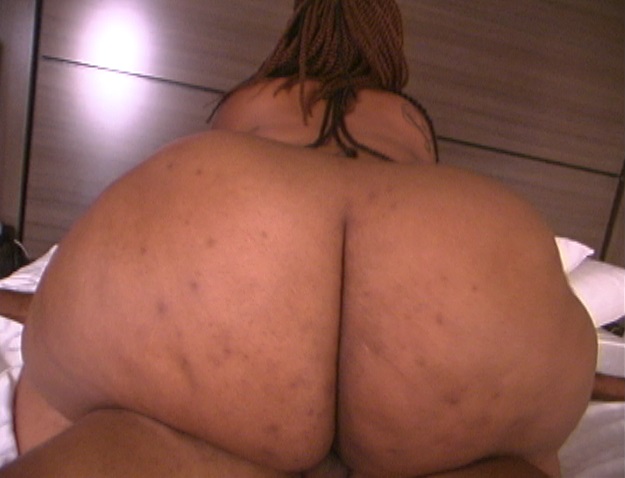 Ms Wett continues with her final episode in bed. It could well be called Ms Wett rides again, the best feature of this scene is the missionary style pounding she took. She also did a fair bit of riding and the scene culminated in a doggie style big ass drilling. Lots of big booty movement as this big booty rides and get pounded again and again. (Yep another cumshot).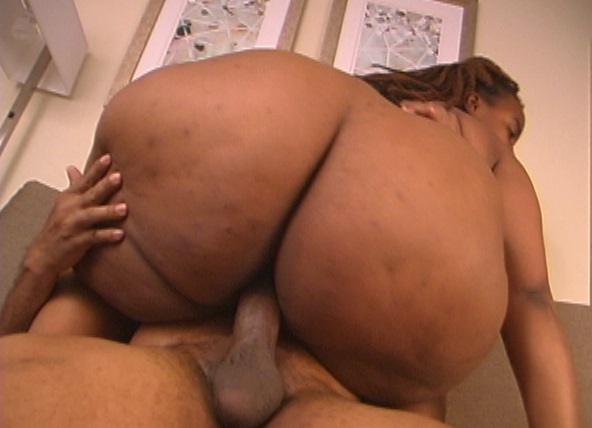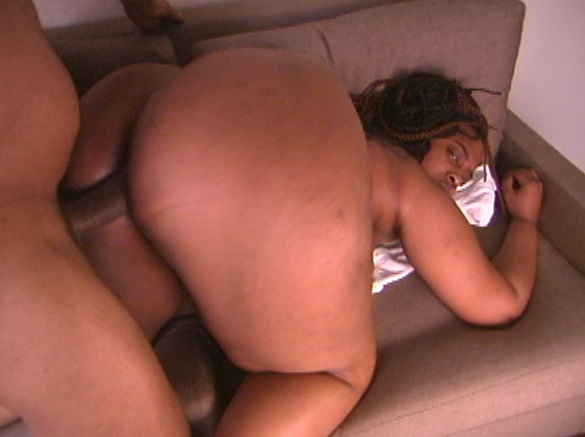 Ms Wett gets going on the BBC, she has a huge ass so riding is not easy for her. See that huge ass in motion bouncing up and down as she becomes a cowgirl on the big dick. Then she gets pounded doggie style on the couch. This is one of two scenes where she rides and gets pounded. Enjoy this one...the bed scene will be next. The ATL stud could not get enough of that big ole ass. Have fun...another two cumshot scene. (Only here, the other folks still have not caught up).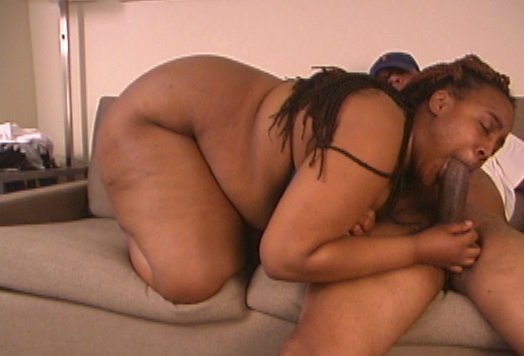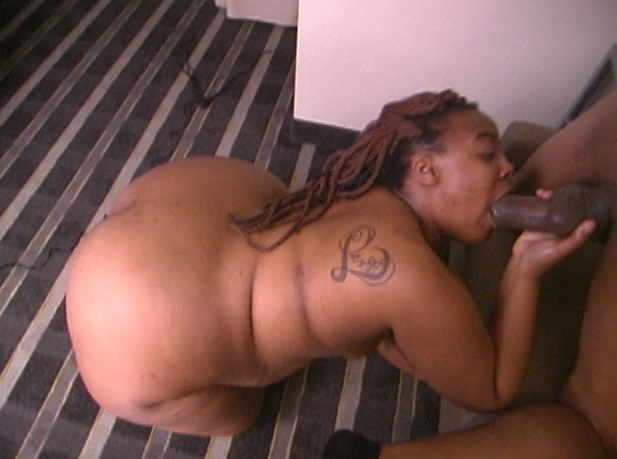 In this scene Ms Wett goes for the BBC, she loves worshipping and getting slapped by a big dick. For a new commer she really got into this scene, a good thing she is loud as this really shows just how excited she got. Its a real turn on watching this big booty honey swallowing a big dick from behind. She is also quite a gagger. Enjoy this BBC lovin scene.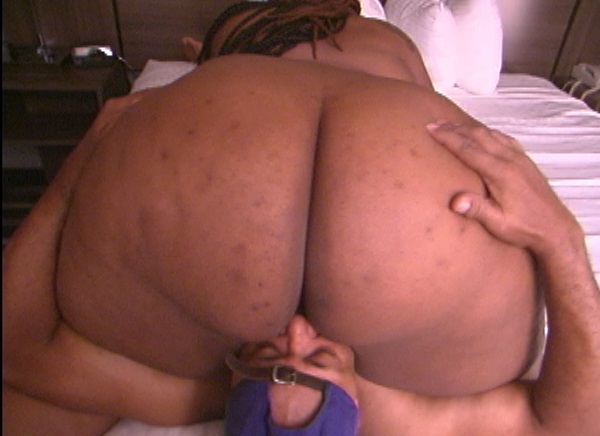 In this scene Ms Wett's big butt get a lot of attention. For lovers of Big Butts there is nothing more exciting than a good ole ASS WORSHIP scene. Ms Wett's Big Booty is the center of attention as it gets worshipped is several ways by a handsome ATL stud. She did indeed get wet as she squirted on her worshippers face...nearly drown the dude..lol.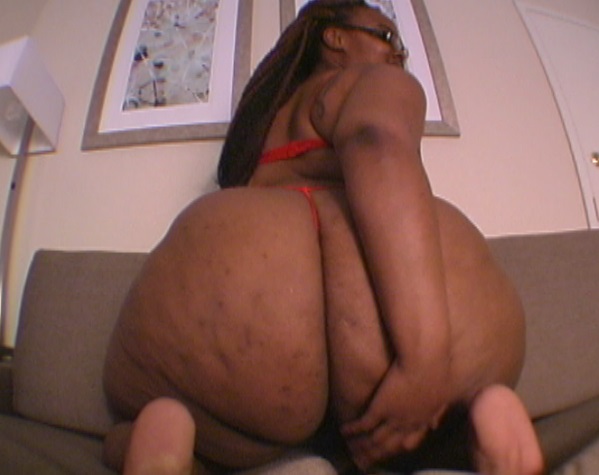 Introducing our newest Mega Booty new commer. This honey has a huge 60 inch ass and she is about to shake up the Big Butt BBW scene. This is her very first video and she shows off that sexy huge booty from several angles. She is also an incredible XXX performer too so keep up with her updates...that ass is a sight to behold, you most definately have to check out her ASS SHOW and SHOWER now. Enjoy that big ole ass...(REAL ASS... NO FAKE BOOTY}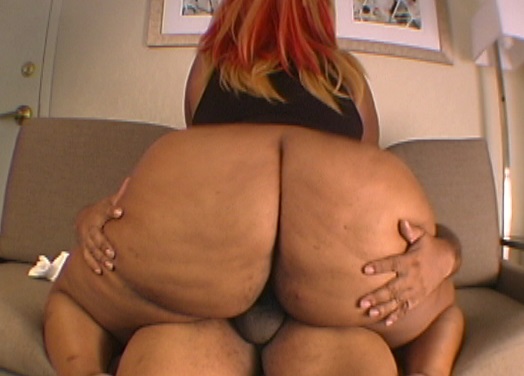 Now its time to make that mega ass talk...Butta show us how that big ass can move, you have to see this azz in motion, what a view. This scene emphasises that big ole redbone ass, big butt lovers will get more than an eyefull as that big ass moves in all direction...lots of eye candy for tha big girl lovers. Enjoy the amazing views as you watch Butta's big ass getting pounded.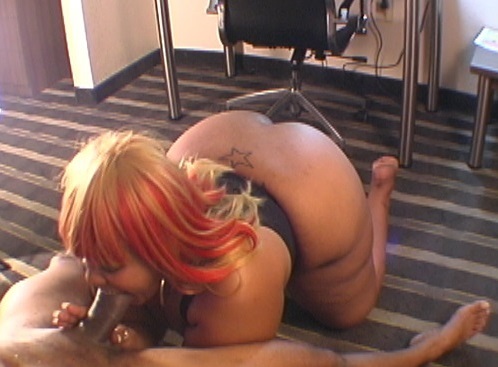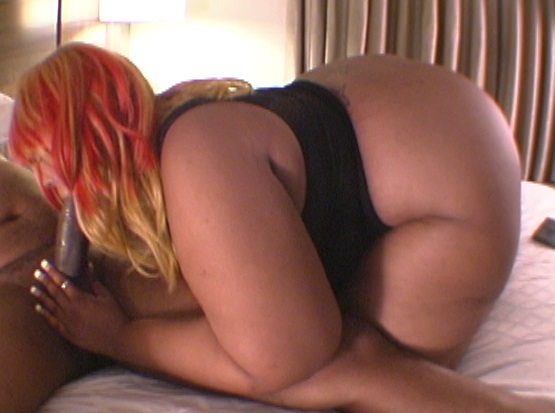 In this scene our supa-thick honey get at the BBC. I have been editing these videos for years and it seems that some of these young sistas coming up are just a little confused on how to handle a BBC (a real BBC). You be the judge on this one, maybe she is not well experienced with the thick ones...maybe too many long skinny dicks. Anyway enjoy the amazing views as this thick young BBW tackles tha BBC.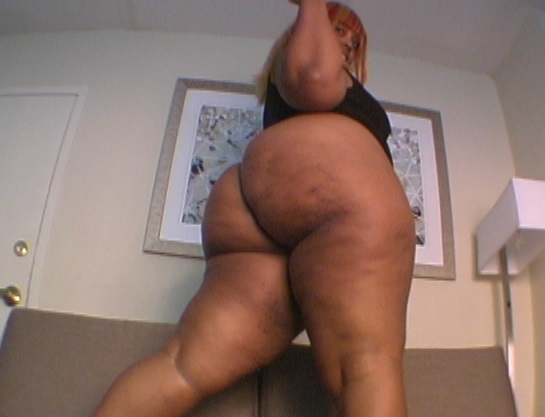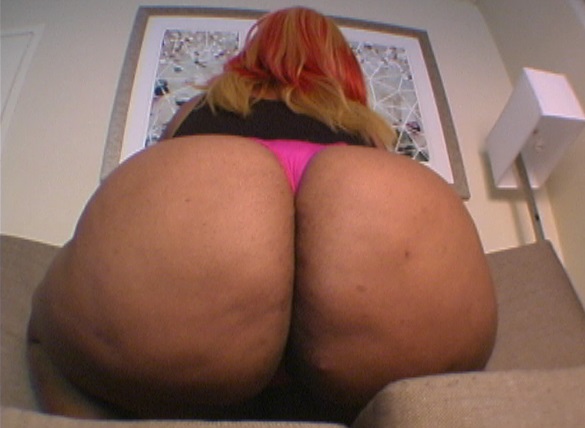 Another new-to-the-net thick redbone sweetie is our new feature. They grown them real thick in the south and they don't wanna be all over the place for free so they always find us. This new girl is called BUTTA, in this intro scene she shows off that thick body and big ole butt. Big Butt lovers you know we got you...Enjoy this thick ass (REAL ASS..no fake booty).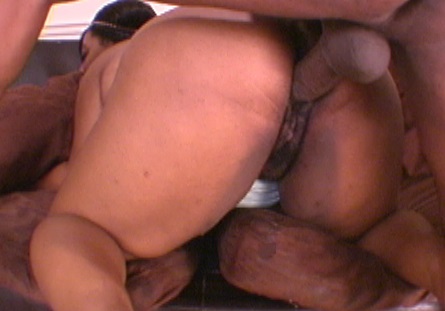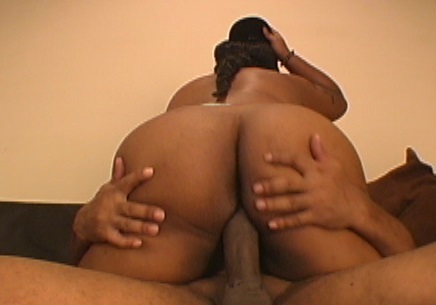 After battling the BBC Goodness takes that big ole dick in the doggie position. She got a real good ass pounding, how do we know, well you can literally hear that pussy talk as she screams. She then did some riding before getting that ass pounded again. She was thoroughly serviced in her favorite position and asked for that dick balls deep to finish.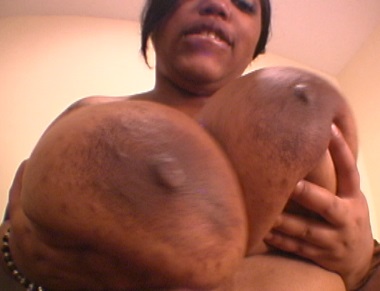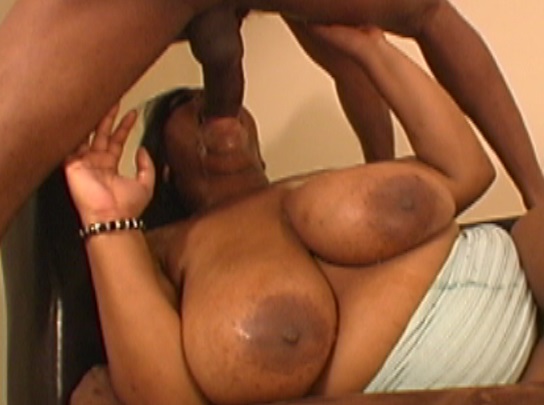 THE BATTLE WITH THE BBC. After showing us those lovely tits Goodness now get her juicy hairy pussy licked, she could not wait to get to that BBC. She made a valiant effort to tame the BBC, she choked, gagged and seems to struggle a little, but never gave up. The greatest part of the scene is seeing her trying to tame that BBC. Check her out and let us know how you think she did and whether you would like to see her battle the BBC again.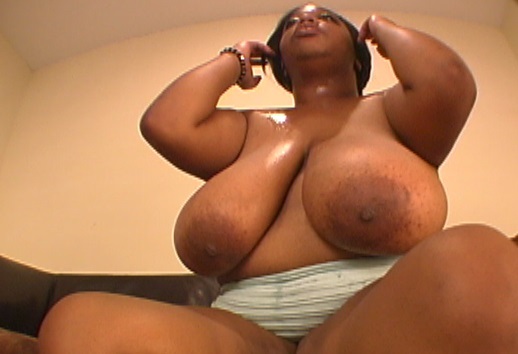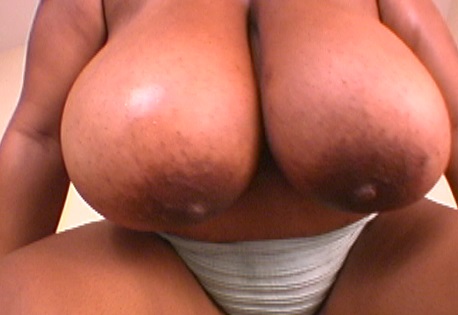 This new comer is called Goodness, she has a beautiful pair of boobies. In this, her first scene on the net, her tits get a lot of attention. Her juicy hairy pussy also gets all the attention it needs. Goodness is also a BBC lover so you all know what happens next... Enjoy!!!...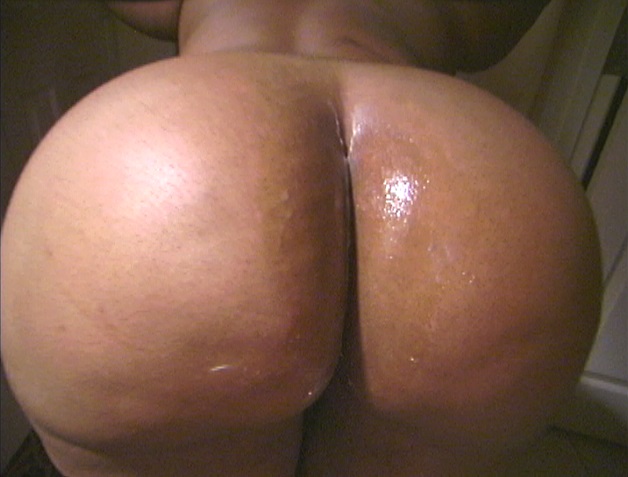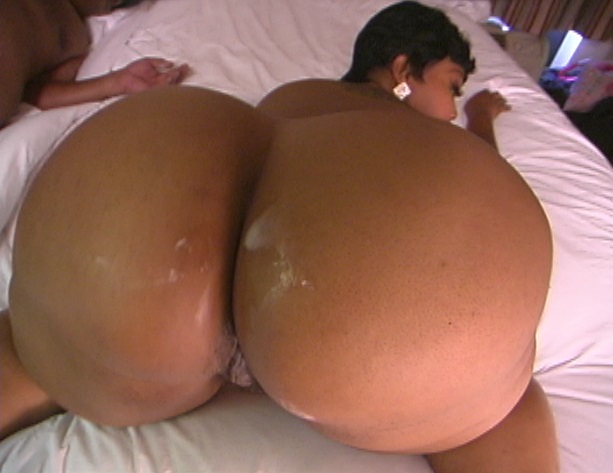 ATL Thickness completes her scene riding in a few reverse cowboy positions. Ass lovers will not loose sight of that ass, after that her big round booty gets pounded doggie style.That ass responded with lots of creaming, she then spread apart the ass cheeks to show all that cream. Even more fun...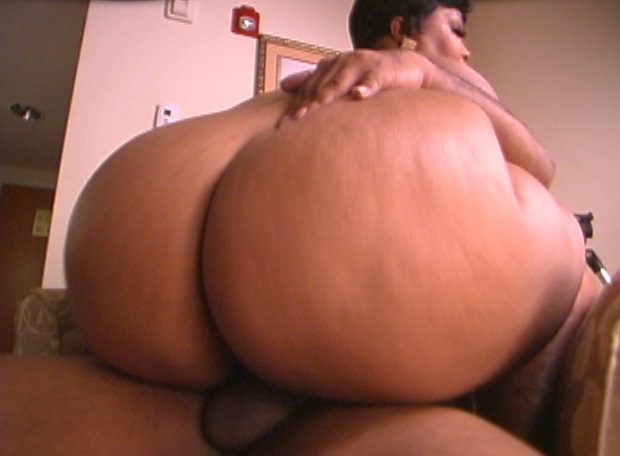 In this scene our cutie "Supa-thick" ATL Thickness finishes up devouring that dick and some face fuckin. She then sat on that hard cock and went riding, all you big booty lovers will drool at the sight of that big juicy round booty as it gyrates up and down and in every other direction, all-that-ass... those luscious ass cheeks has a life of their own. Seeing it in slow motion is even more interesting, the assman's joy. Have fun...real ass...no fake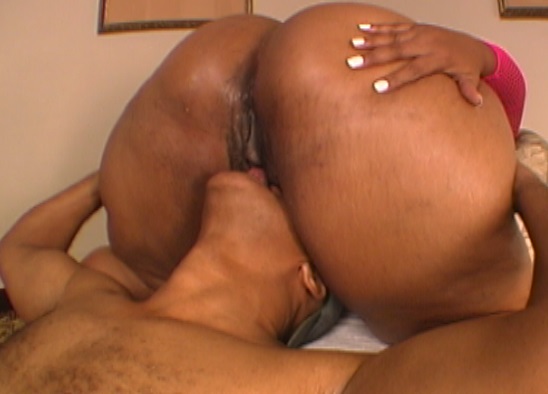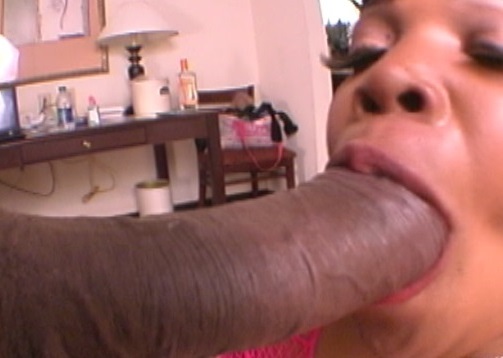 Supa-thick Thickness loves getting her pussy and ass ate, she also loves sucking big dicks, she likes to worship the dick before licking, sucking and eventually devouring it. Lots of pussy eating, dick sucking and face fucking. If you like seeing a cute thick and sexy redbone getting freaky with her dude, you will enjoy this scene...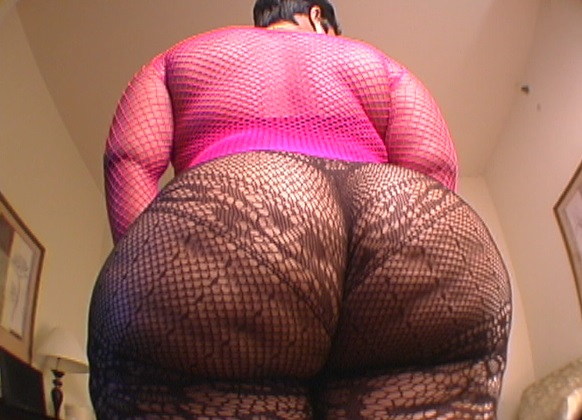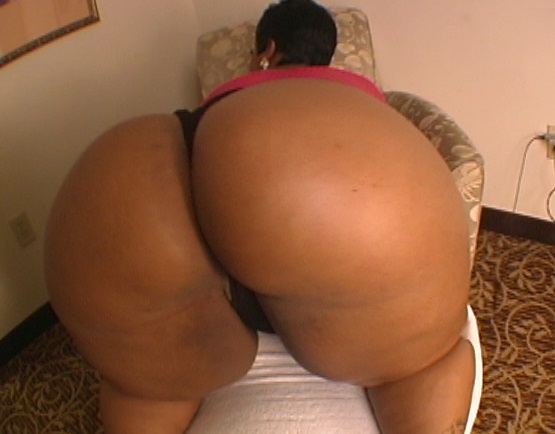 This supa thick honey is one those hard to find females. You know... the ones who dont want to be too out there. She told us she did not want her ass shakin all over the net with a $1 sign next to it. This is why she wants to work exclusively with us. If you are a fan of thick chicks, you already know where the best exclusive thickies are.. Much more to come, great headgame....Enjoy.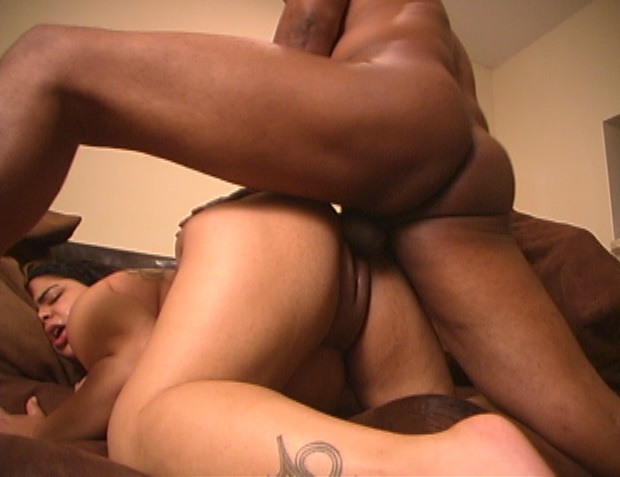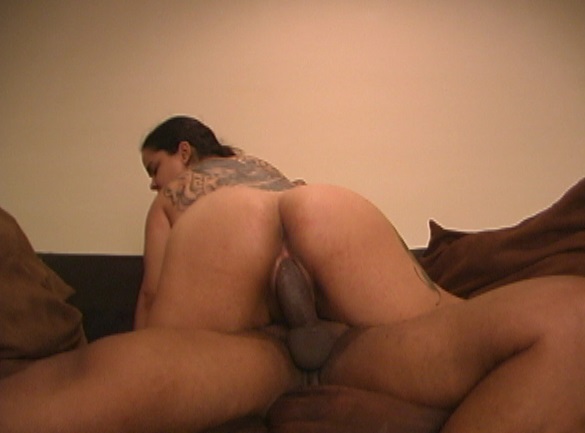 In this scene, Perla enjoys riding and being pounded by tha BBC. You can tell she felt that cock, just look at the expression on her face. She took every inch of that cock and asked for more. Her phat pussy wrapped around that Big Black Cock and her sexy big boobs bounced up and down as she rides the cock (what a sight), after riding she stick that ass in the air for a good ole pounding, this stud was so into that pussy that he popped his load twice just fuckin her doggie...amazing scene...Enjoy.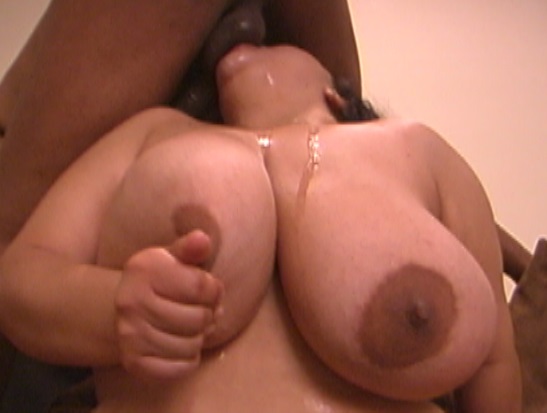 Perla devours a Big-Black-Cock (Part 1)...this is a hot BJ scene and its only part 1, this Latina honey is definately a BBC lover. Its easy to tell a BBC lover, just look at the devotion to the dick...its quite evident as she suck and lick every inch of this BBC, tha balls did not go unnoticed either. This is some serious dick love-making and face/throat fuckin...not like the boring mediocre stuff you see all over the net these days...she made love to that dick (ATL style) then swallowed it.....She will most definately be back soon..very soon...Enjoy.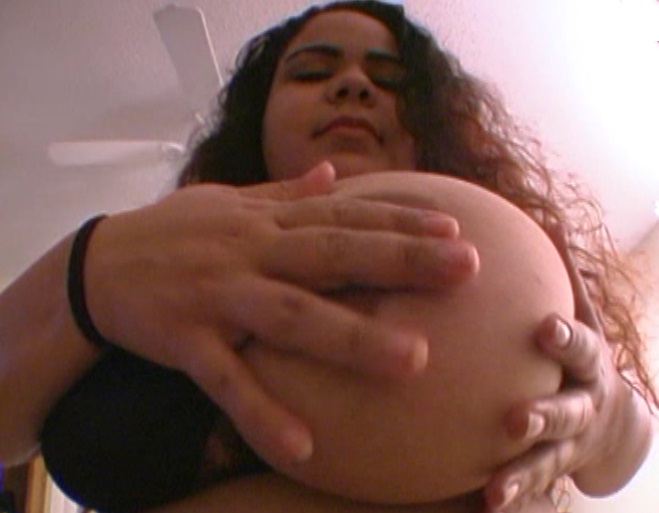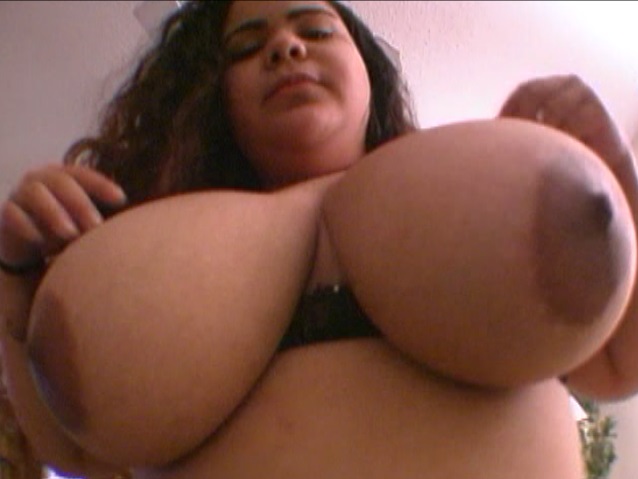 Perla is our latest new commer, she is a thick, cute and sexy Latina (Boricua) with big beautiful boobs (real boobs). In this her introductory scene, she exposes those big boobs and her phat coochie, getting her tits, pussy and ass serviced thoroughly. I know a lot of our members like them short, thick and with big boobs. You all need to check out Perla's debut scene with us. Enjoy....Big Boobs lovers.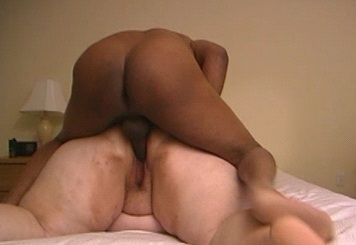 Mz Perez's big ole SBBW ass gets pounded. I know all you SBBW fans have been waiting for this. Finally Mz Perez get down to some good fuckin. You have to see that huge donk move as she rides a big dick, I guess she was feeling it, she kept asking for it. To see a grown ass man pound a SBBW is what many SBBW fans love, what's even better is to hear the response. Check it out and see for yourself. Enjoy this one big girl lovers.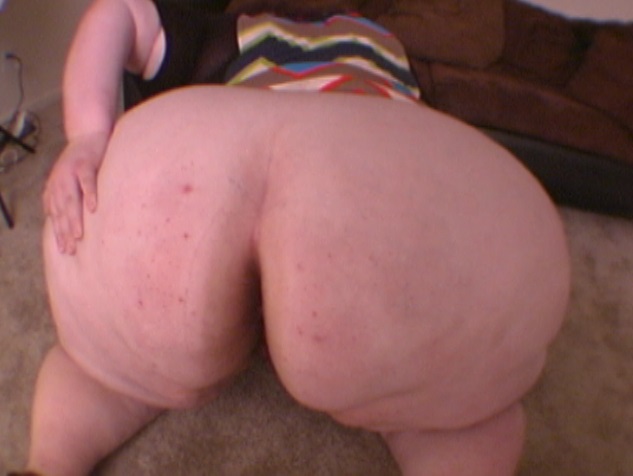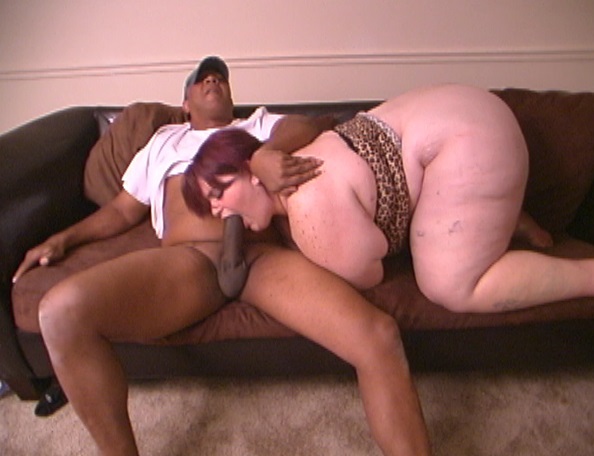 Mz Perez shows her freaky side. This sexy thick Latina honey deepthroat and lick dick, balls and ass as she let her freaky side go wild. That huge ass is tantalizing as she goes about her business sickin, lickin and choking on a big black dick. Definately for tha Big Girl lovers. Big girls do get freaky too, this scene is adequate proof. This is one hot Big Girl scene.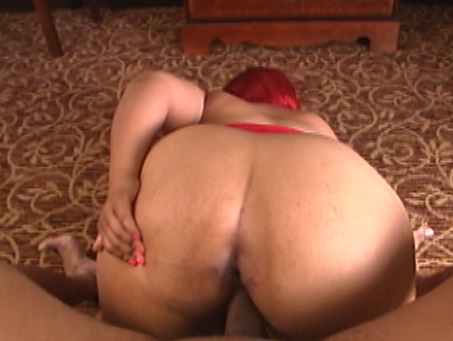 Big Booty Red does a real intense fuck scene, if you like girls that talks dirty, Redd is the one for you. She virtually narrates while taking a big dick, listen as she promps this big dick stud to pound that big red ass. You also get to view that big ass as it bounces up and down on that dick, amazing big redbone booty for redbone fans......Enjoy.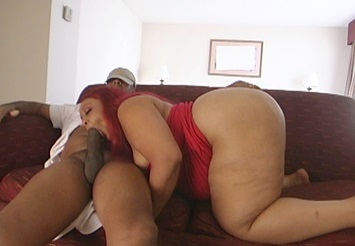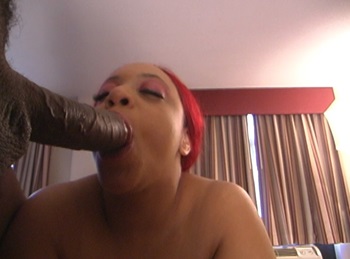 This supa thick redbone honey starts out by giving us an example of her dick sucking skills. She wakes up and work over a big ass black dick. While she is sucking that dick her big booty is a treat to look at. For those of you who like to watch a sexy ass redbone suckin a big black dick, this is the scene you are looking for......Enjoy.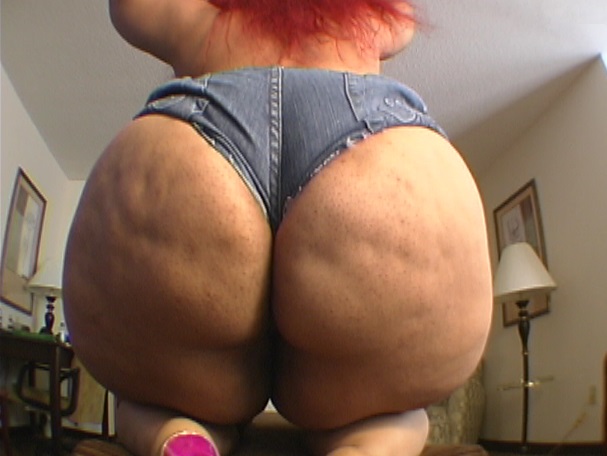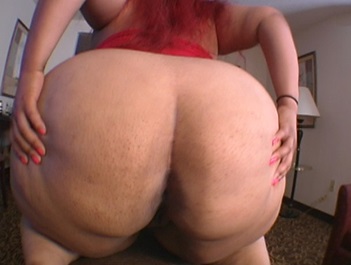 OMG look-at-her butt...all you big butt lovers will love Big Booty Redd. Now we are talking lovers of real booty, not that fake butt you see all over the net nowadays. This honey is the relative of a female we featured several months back. Big Booty Redhead has a big red 58 inch booty and she loves showing it off before riding a big dick, feast your eyes big booty lovers.....Enjoy.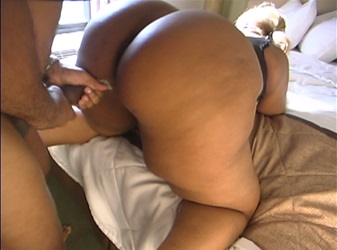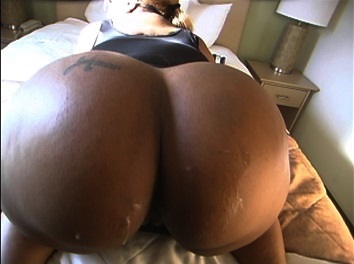 Thick and sexy newcomer KHI gets that big booty pounded (just look at that ass!!!!) big girls rule and this scene proves it. This new comer is the hottest BBW on the adult scene right now and she proves it. Just looking at that big beautiful ass is sure to keep your attention, she rides that dick aggressively.....check that ass out.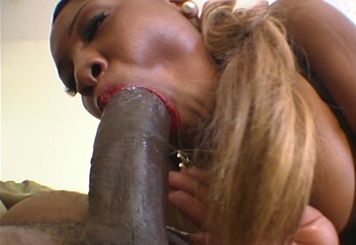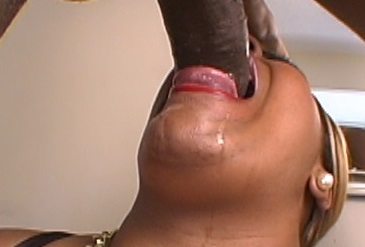 For those of you who like seeing a cutie devour a big dick, this cute BBW gives a lesson. She sizes up and swallow that big ole dick, this scene alone is worth your membership fee. There is also some heavy pussy eating and it does not stop there.....check it out.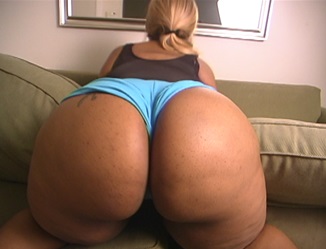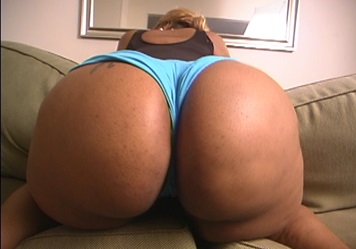 This supa thick Latina is our latest new comer. She has an awesome thick and sexy ass and thighs to match. She shakes that ass for us before gobbling up a big ole dick. If you like them supa thick you cant afford to miss her.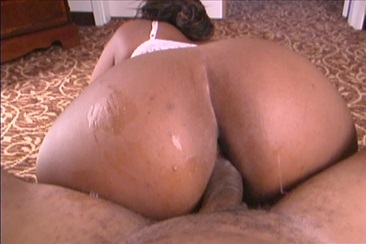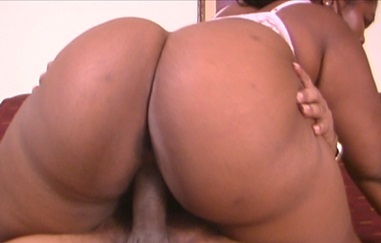 Check out the latest installation of our new big booty cutie. This honey not only give good head, watch her big juicy booty as she rides on a thick dick, she takes every inch available in positions where you can view that phat juicy ass. If you are a big booty lover you have to check out this scene.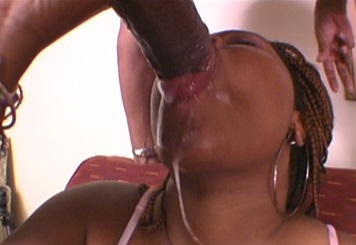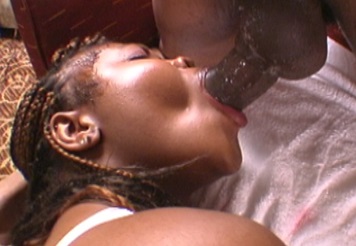 Our new Big Booty cutie is not just a cute face. She love sucking licking and SWALLOWING A BIG OLE DICK. You can tell this honey loves sucking a big dick, just listen to her...you will see.....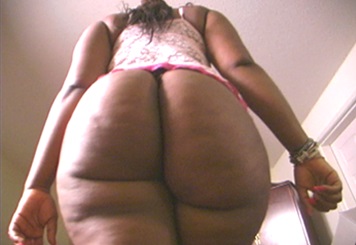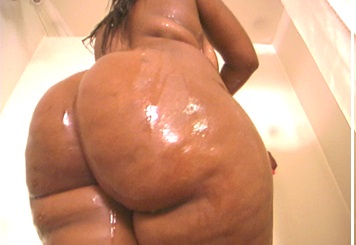 This new Big Booty cutie is our latest new face on the ATL big booty scene. Before she gets down and freaky she allows us to have a look at that sexy body. I am sure all big booty lovers in the house will wait in anticipation of this awesome new honey. Catch that phat booty in action this week.. ....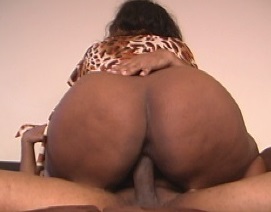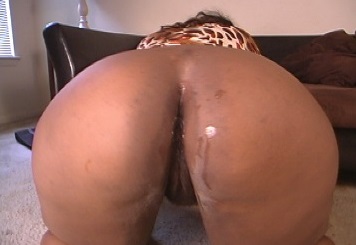 Latisha is a horny chick I met while out and about. Normally when you pitch the idea of doing an adult vid most ordinary folks look at you as if you are crazy, not this honey. Lucky for us this was something she had fantasized about. She has an awesome pussy, it just kept talking...if you know what I mean. Catch her this week....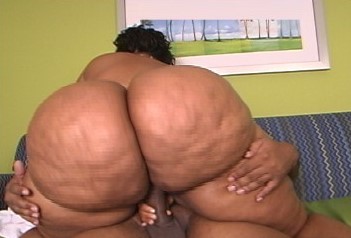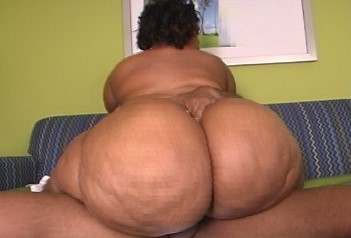 Well..well...all good things come to an end. This is the final scene in the SUPADONK episodes, it was fun working with her. Our girl Supadonk has retired, so this was her last scene. If she ever decides to get back in the game, we will be first in line...we love her. Catch her this week. Good luck hon...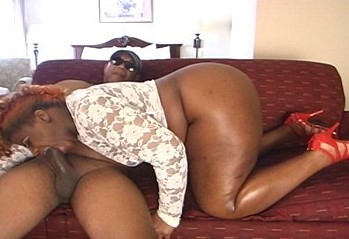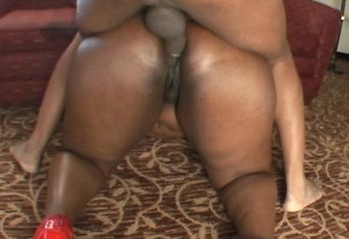 Introducing Brownniexxx (not Brownie Deluxe) our newest ATL BAD GIRL. This cutie earned the atl bad girl title by putting on a hot performance. She is know as Da oral goddess (to me she is tha anal goddess). If you have never heard of Brownniexxx after this scene you will remember her. This scene is now active...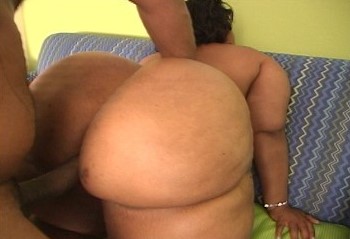 As you might have discovered we just cant get enough of this ass. The scenes continues to unfold, Big Ass lovers can yet again get some eye candy. This big ass continues to get some good dicking, its never enough if you love that big sexy monsta ass...hell we love it...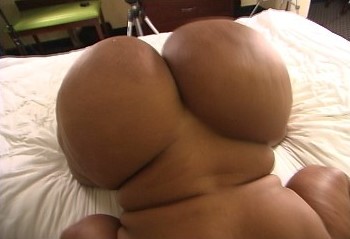 For all our Supadonk fans, here is another scene from the Episode 2 shoot. I am sure big butt lovers cant get enough of this fantastic ass. Tasha fans, dont be discouraged, we have more scenes of her next week. There will be an update every week from now until the end off the year...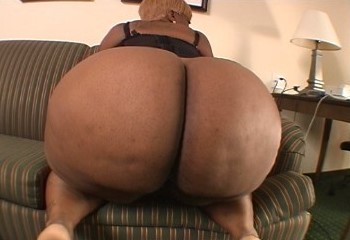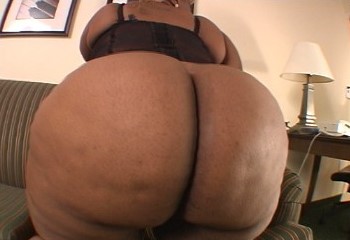 I am sure all Tasha's fans will be please that we got her scene in this month. The long wait to she her Big Thick Chocolate Ass with that dark crack is over. She does some hard riding and worked that big dick over. This will be a must see for those of you who like that long dark crack...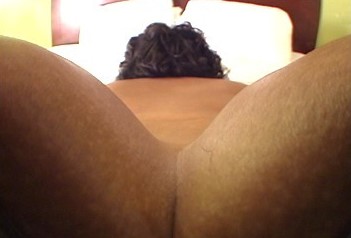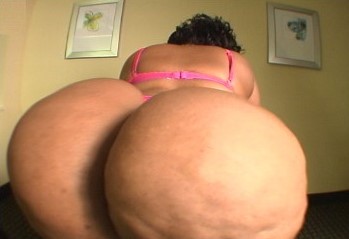 This is SUPADONK Episode 2 (Ass Worship), this scene has a few parts to it. Be sure to check out her amazing ass, see a dude's head buried deep between those big ass cracks, you wont find this scene anywhere else. Please be patient as the scenes unfold...(there are three more to come). For Tasha fans...dont worry!, she will be here this month.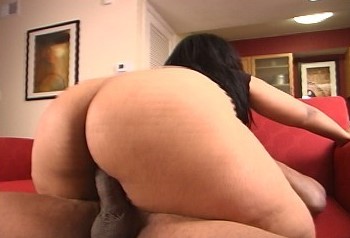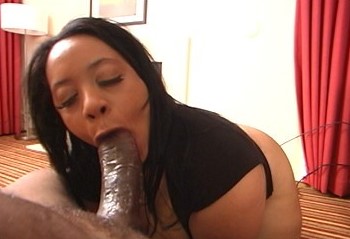 This is Part 2 of our thick and sexy redbone friend, this scene feature some real redbone pounding and dick riding. If you like seeing a big red ass in motion...you gotta get with this...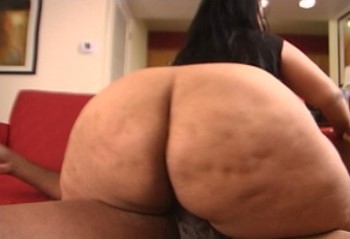 One of our cute thick and sexy redbone friend dropped by to do a scene with us. This honey is one of our favorites. Aaaahhh...you gotta love those thick and sexy freaky redbones in da ATL (ATL Bad Girls). Thick girl lovers, you are gonna love this freaky scene...most grown ass men love a big juicy dimpled ass...thats how we do it.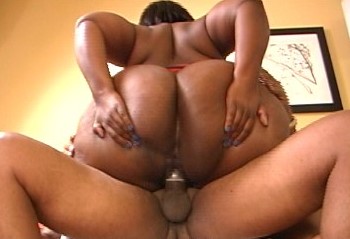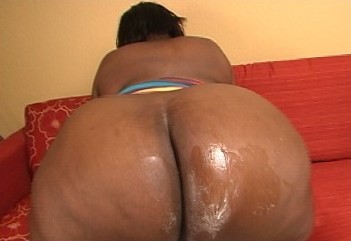 This is the final scene featuring Jaslyn, in this scene you will see her big beautifil ass and juicy pussy getting licked and pounded. Seeing that big ole butt riding a stiff dick is something all thick lovers will want to see...Enjoy.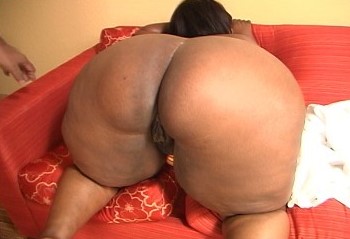 Supa Thick Big Ass Jas has an awesome 62 inch ass and a phat juicy pussy. You have to check this coke bottle shaped BBW out as she sucks dick and get her hot fat pussy serviced. That pussy was so tasty there was drool dripping from it.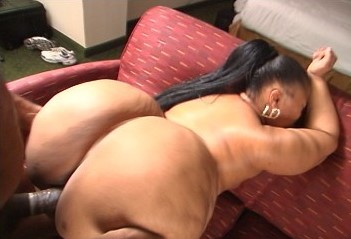 Introducing THA SUPA DONK....for the longest time the biggest booty on this site was Chanelle, well she has just been outdone buy this honey, talking about a BIG BUTT lovers dream...Ya'll cant miss this one and this is only Part 1...