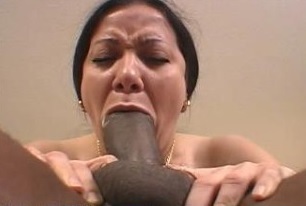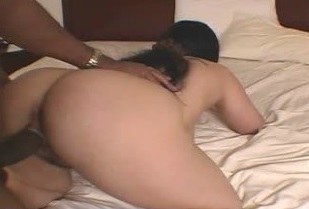 Melissa was always curious about the BBC, even though she was a bit timid she decided it was time to get the experience she has always wanted. With hubbies concent she dropped by for a BBC experienced. The result is this intensly hot scene...definately a real treat for IR fans. One of the very rare scenes where a white chick takes on Lex's BBC..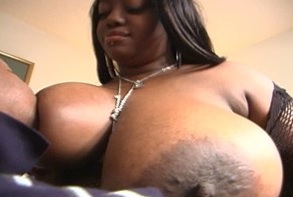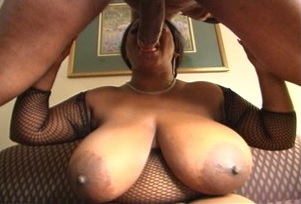 Nina has some big beautiful black titties, large areolas, the kind that makes your dick hard just looking at it. In this scene those big boobs are center stage as she sucks and fucks her way to an exploding come-shot. Another Big Black titty lovers dream and a great duck sucka.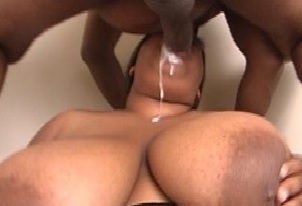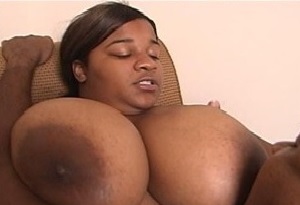 This is our girl Pink Kandi in her very first scene, yep she started with us note that cute young face. She is one of the best talent that we ever worked with. At some point she will be back but for now, enjoy those beautiful big boobs and the best head game in the biz. We love us some Pink Kandi.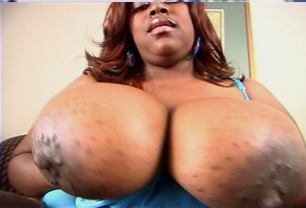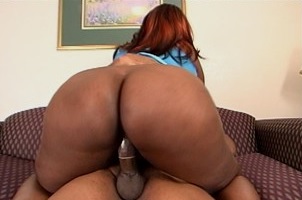 This thick cute and sexy honey has only done one scene and this is it. One of the sexiest big booby chicks I ever came across. Her scene is all real, its obvious that she likes sucking a big dick. Her cute face and her great performance make this a "must watch" scene. Enough tits and ass to please any thick-girl/big titty lover.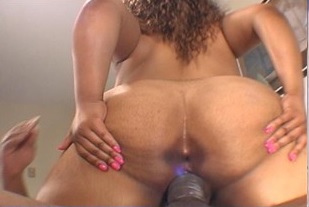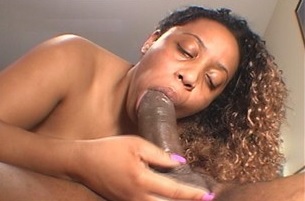 This thick redbone honey has a sexy 50 inch ass, every now and then a chick comes along that makes a scene much more exciting than the average shoot, this is one of those chicks, she is not a porn star just a sexy ass horny chick with a great ass.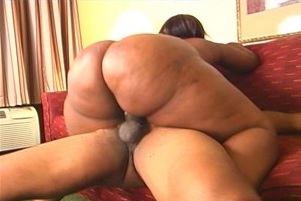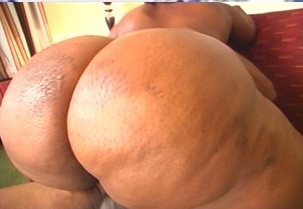 Mz Booty is an ordinary girl with a Big Ole bubble butt. You don't see this kind of butt everyday, this is the kind that stops traffic. Mz Booty shows that she is not just a big butt, the action is non stop. If you like big asses, this is your gurl.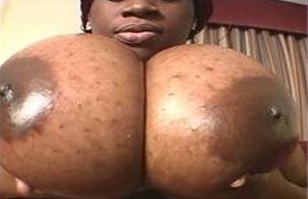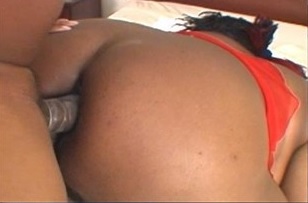 Ms Caution's boobs are massive, they look much bigger in real life than in the video. Ms Caution gets down and freaky, showing off her other side. Watching her tits as she does her thing is a real turn on.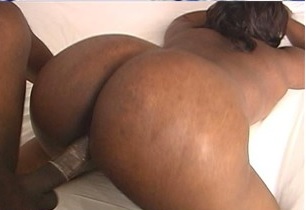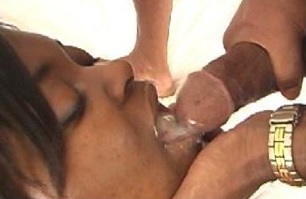 This sexy honey is the girl next door type who looks so sweet and innocent, you know the ones who always have the freak in them. She showed us just how much of a freak she is. This sista took it in all holes without complaining. Now thats my kind of girl. Bad ass sample clip.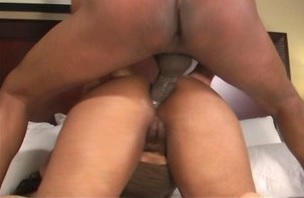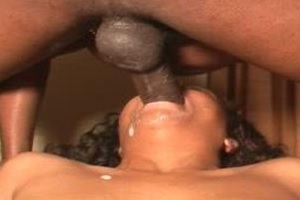 Alana Moore is ATL's deepthroat princess and after viewing this scene it will become clear why. Look at the way Lex's thick dick stretches her mouth while she takes it all in. This sista is bad, after that she takes it up the ass and swallows every bit of Lex's cum and then some. An unbelievable scene, check the ass cummin sample clip. When it comes to deepthroating/anal there is simply no one in porn as good as Alana period.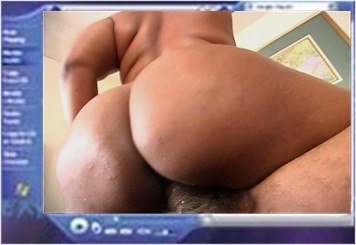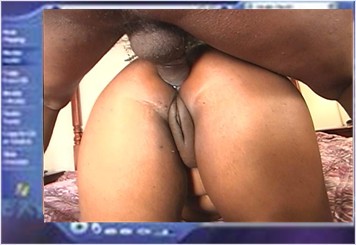 This cute little ATL hottie give's Alana Moore some pretty good competition in the deepthroating area. We were surprised to see that she really knows how to deepthroat a thick dick. When it comes to doing deepthroat and anal in one scene very few chicks (if any) measure up to Alana. Compare this scene with Alana's, you make the call.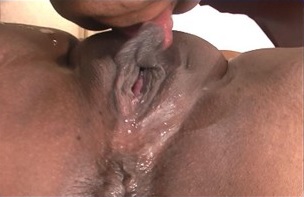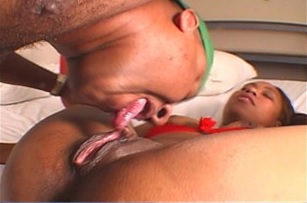 AMAZING COOCHIES with huge clits...things that make you go hmmmmm, real clits. These are samples of some of the most amazing coochies you will see in action. More like things that make you go DAAAAMM. All these clits get a voracious lickin followed by some excellent suckin.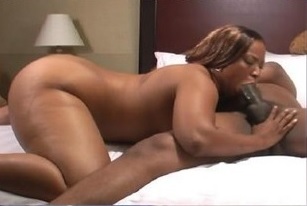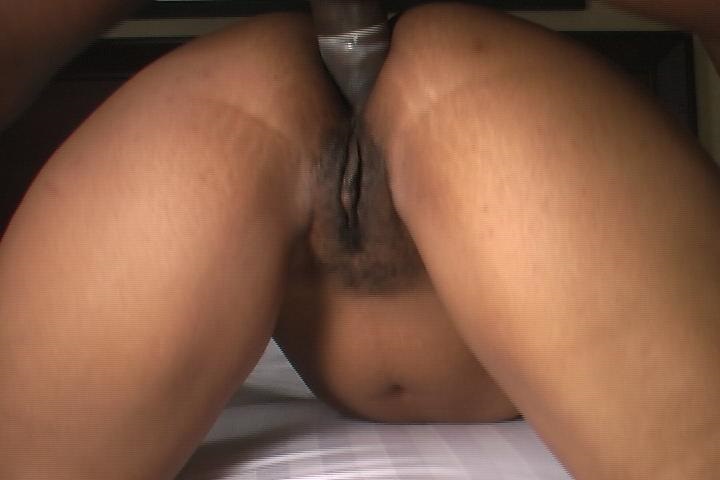 This Phat Booty sista loves a thick dick and she shows it as she sucks and licks her way to pleasure. She then unbelievably takes the dick anally. You can tell from this scene that she loves pain and pleasure all rolled into one.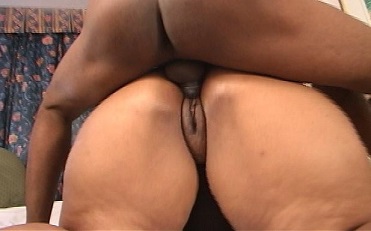 Mz Buttaworth is a cute BBW who proves that skinny chicks have nothing on BBW's when it comes to riding and sucking a dick, Buttaworth also had that big ole booty worked over. She has quite a few movies out but this scene is still her best dick sucking/booty ridin scene ever. It's amoung the best BBW dick sucking scenes anywhere. You have to view the sample clip and see this huge booty getting smashed.
Introducing Lisa Luxtable an ATL big booty sensation, this chick really loves it up the ass. Come see this big ole ass get fucked...this is her first XXX scene ... we hope to see more of her. You will love her big sexy ass..

This cutie is one hot mama... she calls herself a natural born freak. Here she shows us just what she means, this sista worship a thick dick and then takes the whole thing. She also rides and takes it doggie style... don't miss this one.

Natasha gets freaky...a sexy amateur chick with a big juicy coochie shows us she can gets down and dirty. If you like plump sexy redbones with thick asses, you will like this sexy gurl...quite an eye candy. See this coochie being throughly fucked.

Paulina is amoung the few smaller frame chicks we feature on the site. She has the most amazing coochie we have ever come across. We do have a few more girls in the "Amazing Coochie" category, however Paulina stands out. You have to see it to believe it...be sure to check this out.

Sistas love em some dick...some more hot oral scenes, if you like oral scenes, then you have to check all these cute sistas out as they enjoy (while they choke on) a thick one. I promise you one thing. YOU WON'T BE DISAPPOINTED.

Pornstar Ms Pandora gets freaky as hell, this is another BBW who proves that BBW's do it better. This is her first scene before she became a pornstar. She has those juicy dick sucking lips, just looking at her sucking dick is a treat. I have never seen a chick suck like this. BBW lovers this is for you.

All images and content © Copyright 2007 2008 ATL-BAD-BOY.com All rights reserved